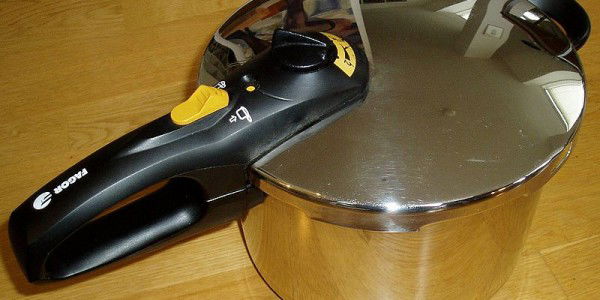 NJ woman's lawsuit against HSN and pressure cooker manufacturer charges gross negligence
A Berlin, New Jersey woman has filed a personal injury lawsuit against Home Shopping Network (HSN) and against the manufacturer of a pressure cooker she bought on HSN. 
The plaintiff, Kelly McGowan, claims the cooker exploded on March 13, 2013, inflicting severe burns on her. Included among the nine counts in the complaint is the fairly unusual claim that the defendants displayed gross negligence. She filed her complaint at the Philadelphia Court of Common Pleas.
McGowan is seeking compensatory and punitive damages from HSN and from Wolfgang Puck Worldwide, Inc., the maker of the pressure cooker that McGowan says exploded while she was trying to prepare a meal of corned beef and cabbage. According to the complaint, the lid of the pressure cooker allegedly flew into the air, and liquid from the cooker sprayed out, severely burning McGowan's face and chest.
McGowan's cause of action on gross negligence grounds stems from the claim that the defendants, by designing, manufacturing and selling the pressure cooker, failed to ensure that the device would not explode. The lawsuit goes on to allege that the defendants failed to properly inspect the pressure cooker or adequately warn users of its potential hazards. As the design and manufacture of the device was entirely in the defendants' hands, they, the lawsuit contends, are responsible for McGowan's injuries.
The bar for gross negligence is typically set higher than it is in cases involving ordinary negligence. That is because the former is tantamount to the failure to exercise even the slightest degree of care. As opposed to ordinary negligence, which involves a mere failure to exercise duty of care, gross negligence is an act or omission concerning duty of care of a greatly magnified nature.
In Pennsylvania, the courts have been less than decisive on the definition of gross negligence. Indeed, courts in the Keystone State have not previously required gross conduct to be intentional in some cases. That environment makes for a legal venue that may very well be more favorable to the plaintiff, at least with respect to the count of gross negligence.
Learn more about personal injury.