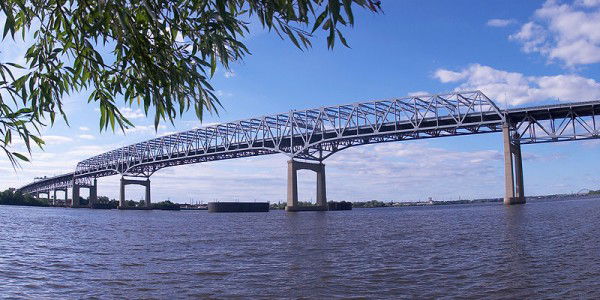 New Jersey woman's bumpy ride over Betsy Ross Bridge lands Keystone State agencies in court
Governments and their agencies can be negligent in their duty of care toward their citizens if the public works projects they have created deteriorate and contribute to someone's personal injury. 
One New Jersey woman has alleged that several government entities contributed to injuries she sustained while driving over a less-than-flawless Betsy Ross Bridge.
The woman, Lauren Vanderslice of Medford, New Jersey, states in her complaint that her automobile was damaged by concrete debris she encountered when she was exiting from the Betsy Ross Bridge in Philadelphia on August 23, 2012. After the debris struck her car, Vanderslice's vehicle ran into a pothole, an impact that allegedly caused severe injury to her, including back injuries that could potentially disfigure her and exacerbate pre-existing conditions.
Vanderslice filed her case at the Philadelphia Court of Common Pleas. The lawsuit names the city of Philadelphia, Commonwealth of Pennsylvania, Pennsylvania Department of General Services and Pennsylvania Department of Transportation as defendants. The suit claims that all of these government entities were negligent in failing to ensure the safety of the highway on the bridge, as its condition led to Vanderslice's injuries.
The Betsy Ross Bridge runs from Philadelphia, Pennsylvania to Pennsauken, New Jersey. It connects Interstate 95 on the Philadelphia side of the Delaware River through six lanes over the bridge to New Jersey Route 90 on the New Jersey side of the river. 
Construction on the bridge began in 1969 and was completed in 1974, but the span was not open to the public until April 30, 1976. The unveiling of the bridge was delayed so long due to problems with traffic flow and heavy truck use on some of its ramps. Construction on a connection to NJ 90 was done in 1988.
Need a New Jersey car accident lawyer? Contact Petrillo & Goldberg Law at 856.486.4343.