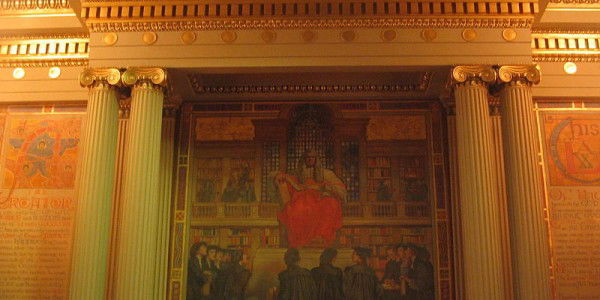 Pennsylvania high court's ruling sets high bar for slip-and-fall cases
Recently, the Pennsylvania Superior Court denied the appeal of a man who claimed that a judge in the Luzerne County Court of Common Pleas had given improper jury instructions. 
As a result of the Superior Court ruling, the verdict rendered against the man in his personal injury lawsuit has been upheld. The verdict has also offered another textbook example of the hard-to-prove slip-and-fall case.
Edward Stobodzian sued PNC Bank, Varsity Lawn Care and J&J Snowplowing for injuries he sustained after slipping and falling in front of a Hazelton, Pennsylvania branch of PNC Bank on February 11, 2010. Hazelton had experienced a heavy snowfall prior to the plaintiff's injury.
The crux of the appeal centered on Stobodzian's argument that the trial court judge should not have instructed the jury to consider the so-called hills and ridges doctrine before deliberations. That doctrine is a defense against liability, and it states that business owners are not responsible for generally slippery conditions due to ice and snow when the business owner has not allowed the precipitation to accumulate unreasonably into the shape of ridges or elevations.
While business owners can be held liable for slips and falls on isolated patches of ice on otherwise cleared walkways, the hills and ridges doctrine accepts the fact that it is very difficult for a business owner to maintain a snow- or ice-free walkway during or immediately after the period that the precipitation falls.
Plaintiffs must prove that precipitation has accumulated into ridges and elevations that unreasonably obstruct travel and that are a danger to pedestrians to win a slip-and-fall case. The rule is one of three essential points that a plaintiff must cover in order to saddle a property or business owner with liability in a slip-and-fall case. (The other two are that the property owner knew or should have known of the existence of such a condition, and that the hazard in question caused the plaintiff to slip and fall.)
The most difficult part of proving a slip-and-fall case is establishing negligence on the part of the property or business owner. The hills and ridges doctrine is a legal obstacle along the path to proving negligence, and it behooves anyone who has been seriously injured after slipping and falling to seek the counsel of a law firm, such as Petrillo and Goldberg, that has experience with successfully representing plaintiffs in these types of cases.