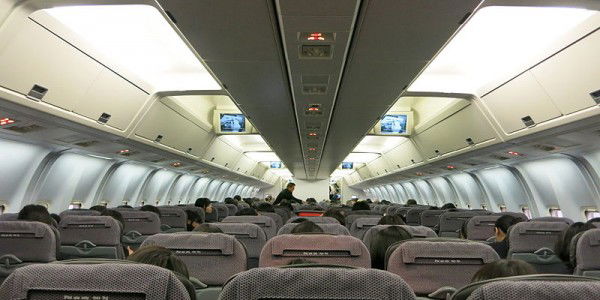 Philadelphia case points out how duty of care to airline passengers begins before a flight
We know that travel by air, especially going to and from an airport, can be a hassle and a headache for millions of Americans. But for one Florida woman, a trip back to the Sunshine State via Philadelphia International Airport allegedly turned out be a particularly nasty headache: severe head trauma. Her injury has become the basis for a negligence lawsuit filed in the U.S. District Court for the Eastern District of Pennsylvania.
In her complaint, Milagros Castro of Hialeah, Florida, was at the Philadelphia airport on September 23, 2012, for a flight to Ft. Lauderdale. While waiting to board her flight at the US Airways departure lounge, the chair Castro was seated in allegedly broke, sending Castro backward and into the wall, where she struck her head and back. 
The lawsuit goes on to state that an investigation of the chair revealed that a metal bar meant to secure it in place was broken and detached, and that Castro would not have been aware of the defective chair before sitting in it.
After her fall, Castro was immobilized and taken to the University of Pennsylvania Hospital. As a result of the fall, the complaint states that Castro has suffered severe head trauma, contusions, memory loss, a wrist sprain, back pain and a herniated disc, as well as anxiety, depression and insomnia.
The lawsuit will pivot on the duty of care that the defendants, US Airways (now owned by American Airlines) and Philadelphia International Airport, have to afford passengers a safe environment within terminals. In turn, the case may point to regular inspections that should have made it clear to the defendants that the chair Ms. Castro sat in was defective and thus the proximate cause of her injuries.
Click here to contact a New Jersey personal injury attorney.