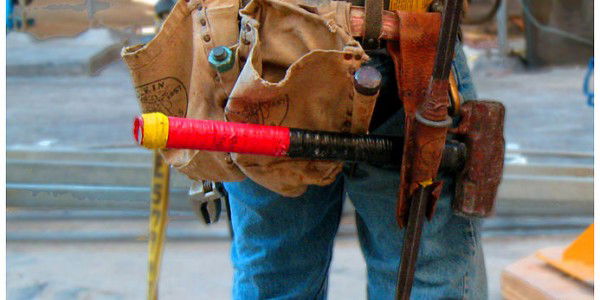 Giving weight to risk factors, NJ high court denies workers' compensation case
On July 30, the New Jersey Supreme Court overturned a lower court decision awarding workers' compensation benefits to the widower of an AT&T employee who died one hour after completing her work. 
The facts behind the case are unusual, and the high court's decision, which accounted for a number of newly argued risk factors that may have led to the woman's death, make the ruling stand out all the more.
Cathleen Renner, a mother of three, was 47 years old when she died from a pulmonary embolism in 2007. She passed away one hour after she completed an overnight shift at her computer in her home office in Edison, New Jersey. 
Renner, who worked several shifts from home each week, was under deadline pressure to complete a project that was due the next day. She called 911 around 11:30 a.m., complaining of difficulty breathing, and she was pronounced dead after arriving at JFK Hospital in Edison.
Renner's husband, James, claimed that he was entitled to workers' compensation benefits for his wife — a claim that was affirmed by a lower court and upheld on appeal in 2011. The appeals court upheld the ruling that the clot in Renner's lung which led to her death was caused by her work. Her role was of a sedentary nature, and extended sedentary postures can lead to the formation of blood clots.
But the Supreme Court, in a unanimous 5-0 decision, overturned the lower court decision. The judges concluded that there was insufficient evidence to prove that Renner's work for AT&T was to blame for her death. 
In doing so, the high court seems to have been persuaded by the defense's argument that risk factors such as obesity, age, an enlarged heart and the use of birth control pills contributed to Renner's death.
The decision in the Renner case is quite unique. New Jersey's provision for death benefits under the Garden State's workers' compensation law is normally fairly straightforward: the surviving spouse and natural children, as current members of the household of a worker who dies due to a work-related injury or illness, are presumed to be dependents and, as such, are entitled to benefit payments as outlined by the state Department of Labor and Workforce Development.