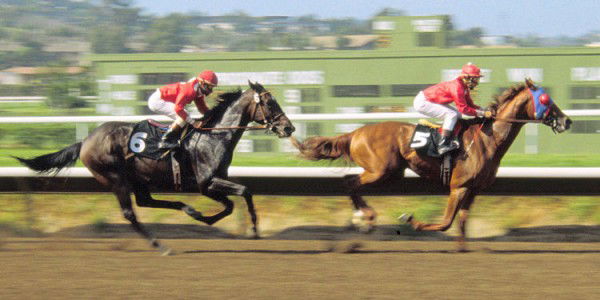 Harness driver's negligence lawsuit against racetrack proceeds in Philadelphia court
When athletes compete in sports, injuries unfortunately but inevitably happen. Among sports, horse racing, with its combination of fleet equines and the humans who guide them around a racing oval at a high velocity, can be particularly risky.
As a result of a recent decision made by a Pennsylvania common pleas judge, one jockey in particular will be able proceed with his negligence case against the owner of the racetrack where he suffered serious injuries in an especially ugly spill.
Anthony Coletta, 31, of Hammonton, New Jersey, is a harness-racing driver. Coletta was thrown into the air and trampled after the sulky and horse he was guiding crashed into another sulky and rider at Harrah's Philadelphia Racetrack in Chester, Pennsylvania, on November 17, 2013. He suffered multiple fractures as well as brain and skull injuries.
Racetrack injuries among jockeys and riders do happen, and chain-reaction pileups at harness-racing tracks, though rare, are among the most spectacularly unpleasant events to witness in the sport. 
In Coletta's case, his parents' lawsuit alleges that track owners Caesars/Harrah's were negligent. According to the suit, they knowingly permitted an unreasonably hazardous track surface to exist when they failed to attend to the maintenance of the Chester course adequately. Coletta's parents have specifically cited the exact location where the chain-reaction accident occurred.
It is unusual for horse racing riders who have been injured at a racetrack to sue the track's owners, but the Coletta case against Harrah's Philadelphia Racetrack may have been precipitated, in part, because of the widespread unhappiness several other harness drivers have expressed concerning the safety of that racing facility.
Coletta's lawsuit states that he sustained brain damage from the crash, which it contends was preventable. He is currently recovering at Kessler Rehabilitation Center in West Orange, New Jersey.
While Coletta's lawsuit was filed March 18, 2014, in Philadelphia, the defendant sought to change the venue to Delaware County, stating that all of its business operations were located there. The common pleas judge denied the request, ruling in August that Philadelphia was the appropriate venue for the case.