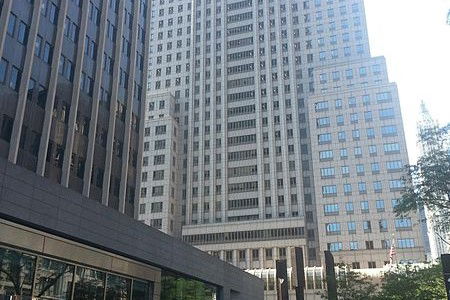 In region where many structures have crumbled, Jersey City building spurs evacuation
As crews worked to stabilize the ground in a vacant lot next to a four-story building in Jersey City, New Jersey, that was deemed in danger of collapsing, the city Building Department declared the structure unsafe and ordered it, as well as seven other buildings, temporarily evacuated. 
The agency's decision bespoke an abundance of caution in a region that has seen several older structures collapse.
The ground floor of the building in question, located on Newark Avenue between Grove and Barrow Streets, was scheduled to become the new home of the Hard Grove Cafe. However, workers laboring at the adjacent vacant lot reportedly dug too deeply, which could have compromised the structural integrity of the Hard Grove Cafe building.
In response to a deteriorating situation, the Building Department ordered the unstable building, three structures on its side of the street and four more buildings across the street to be evacuated on October 14. The Police Department closed the Hard Grove Cafe building's stretch of Newark Avenue to motor vehicle and pedestrian traffic. Crews rushed to dump dirt on the adjacent lot to help stabilize the building, which was ultimately determined to be safe the next day. The evacuation of the eight structures was then lifted, and traffic was permitted to resume on Newark Avenue.
Fortunately, the Hard Grove Cafe building did not collapse, and no one was hurt. But there are many older buildings in the Northeast that have. Others are in poor condition and could pose a danger to pedestrians, motorists and occupants. 
If a building is inherently unstable and collapses, circumstances could constitute the basis for premises liability. A landowner is liable for injuries that occur on his or her property to persons who are present on the property or, in the case of falling debris, in the vicinity of the property.