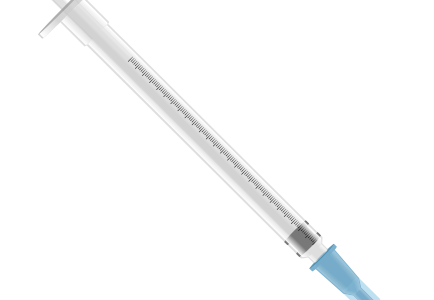 Stateside arrival of Ebola raises concerns, questions of workers' rights
Facing Ebola's limited spread among a handful of people in United States, questions are being raised about how, in spite of precautions, the deadly virus could have been transmitted to healthcare workers who were entrusted with the care of the patient in Dallas, Texas who died of the disease. 
The sudden stateside appearance of Ebola has also prompted a stir among the healthcare workers who are the most likely to come in contact with someone who has Ebola. As infections and treatments develop, these professionals may need to know what legal rights they have as workers.
Healthcare workers in the Northeast have been particularly concerned over Ebola developments. On October 15, the head of the New Jersey State Nurses Association, the professional association for the state's 118,000 registered nurses, said that his group does not think Ebola patients should be treated in the Garden State. Instead, he argued, patients should be transferred to one of four bio-containment units in this country designed to handle such cases.
Health clinics in Philadelphia have been placed on high alert and have been advised to take precautions, including getting a travel history from patients with Ebola-like symptoms and isolating them as necessary. In early October, a clinic in West Philadelphia called an ambulance after a patient arrived with flu-like symptoms.
But healthcare workers are not the only ones potentially on the front line. Airport workers, or more specifically, airport workers at hubs such as Newark Liberty, which have flights from West Africa (the epicenter of the current Ebola epidemic) are also facing increased risks for exposure.
Because of the gateway status of their facilities, customs and health officials at Newark and three other U.S. airports — Washington Dulles, Chicago O'Hare and Atlanta's Hartsfield — started taking the temperatures of passengers arriving from West African countries on October 16. Officials at New York's JFK, the other U.S. airport with flights from West Africa, enacted the same protocol on October 11.
Healthcare workers' and airport employees' potential exposure to Ebola raises an important question: if these workers fell ill while on the job, would they be be eligible for workers' compensation? 
"Yes" would seem to be the short answer. In order for an illness or disease to be considered occupational — and therefore eligible for workers' compensation — two standards must be met. The illness or disease must have arisen out of the course and scope of employment, and it must have arisen from or been caused by conditions that are specific to that line of work.
Healthcare workers and airport workers would, most likely, be able to prove that these standards apply to them in the case of an Ebola infection. As in the case of any workers' compensation case that may face challenges, though, it makes sense for the worker in question or their eligible survivors to seek competent legal help from a law firm that specializes in workers' compensation law.