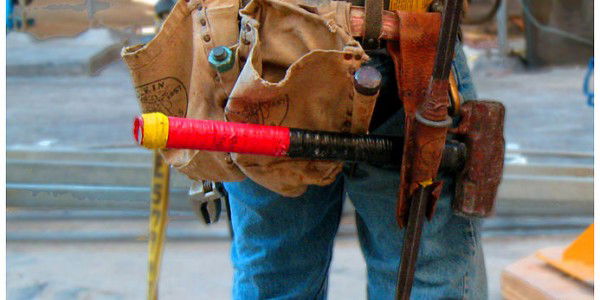 On-the-job injuries sometimes prompt a lawsuit against a party other than an employer
When a person is injured while carrying out his or her duties at work and negligence is suspected, the victim will often file a lawsuit against the employer. But in some cases of negligence, a third party becomes the primary target of the lawsuit. That was the case with a personal injury lawsuit that was filed in December at the Philadelphia Court of Common Pleas.
Derrick Foreman, of Pottstown, Pennsylvania, was an employee of Haines & Company. On October 8, 2013, he allegedly suffered a injury caused by a defective bar on the Ryder truck he was operating. According to Foreman's lawsuit against the Ryder truck corporation and the King of Prussia, Pennsylvania shop where the truck was rented, Foreman was injured when he attempted to grab a damaged and disfigured bar on the truck, which caused him to lose his footing and fall to the ground.
Foreman's lawsuit claims that he sustained injuries to his head, including a concussion and abrasions. These resulted in frequent headaches, blurred vision and light-headedness. Foreman's lawsuit also blames the fall for a fractured elbow, which has required corrective surgery and has limited his range of motion.
Foreman claims that Ryder did not properly inspect its vehicle before leasing it to his employer. The complaint goes on to claim that Ryder had advance notice of the defective grab bar and had ample time to correct the problem (and thus spare Foreman his injurious fall). The complaint concludes that Ryder, through its negligent and reckless actions, breached its duty to provide a safe vehicle to third-party users.
A work-related injury can be more complex than a simple employee-versus-employer equation. An experienced personal injury law firm, particularly one with expertise in worksite accidents and industrial negligence, will be able to determine where a complaint should be directed in order to obtain the maximum possible compensation.