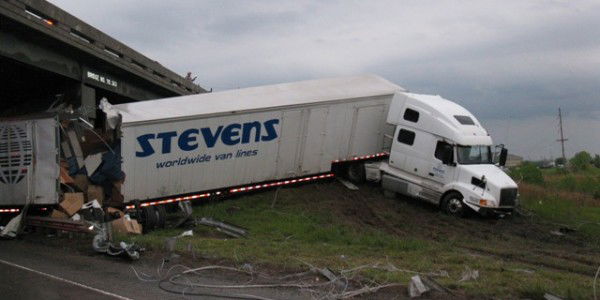 In Tracy Morgan case, multiple injured parties pursue differing paths
When comedian Tracy Morgan was seriously injured while riding in a limousine van on the New Jersey Turnpike last June, the television star's fate garnered the bulk of attention in the news media. But Morgan was not alone in the limo. The Wal-Mart tractor-trailer truck that struck the van killed one passenger and injured multiple others. 
Wal-Mart has now settled the wrongful-death claim with the estate of the deceased passenger.
The terms of the out-of-court settlement between Wal-Mart and the estate of James McNair, 62, of Peekskill, New York, are confidential. The settlement is the first in the wake of the crash. The company has stated that it is working on reaching settlements with the passengers injured in the collision.
Parties facing a personal injury lawsuit often settle out of court. Parties who are facing potential lawsuits from multiple injured parties from the same incident commonly admit no liability under terms of the settlements that are reached. In that respect, the cases stemming from the June 7 crash on the New Jersey Turnpike are no different, as Wal-Mart has opted not to admit liability in in the crash.
In addition to a brain injury that "Saturday Night Live" and "30 Rock" star Morgan suffered, passengers Ardley Fuqua, of Jersey City, New Jersey, and Jeffrey Milea, of Shelton, Connecticut, sustained serious injuries in the crash. Lawsuits filed by Morgan, Fuqua and Milea are proceeding in federal court.
Aside from the civil actions, criminal charges have been filed against Kevin Roper, the driver of the Wal-Mart truck. Roper has pleaded not guilty to the charges of death by auto and assault by auto. The criminal complaint states that Roper had been operating the vehicle without having slept in more than 24 hours.
Speeding may have also been a factor in the crash, as a preliminary investigation conducted by the National Transportation Safety Board found that Roper was driving at 65 mph in a zone whose speed limit had been lowered to 45 mph due to construction.
In the case of any automobile accident, it behooves the injured parties to seek legal counsel as soon as possible. A personal injury law firm that specializes in auto accident law will be able to help the victims obtain the maximum possible compensation that they deserve.