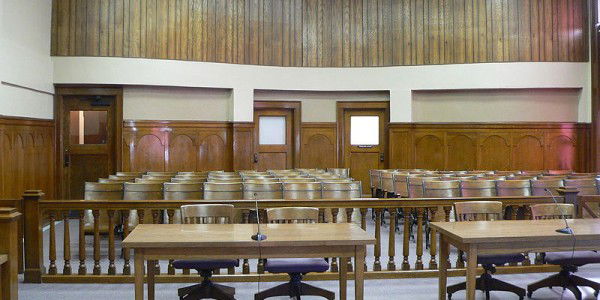 Lawsuits against government entities may face unique limitations
When a plaintiff files a personal injury lawsuit, the plaintiff's attorney will usually seek compensation for all possible damages against the defendant. But when the defendant is a government entity, different laws may apply – and they can limit recoverable damages.
A prime example came to light on March 12, when a three-judge panel of the Pennsylvania Commonwealth Court ruled that the Southeast Pennsylvania Transportation Authority (SEPTA) could not be held liable for certain non-pecuniary damages in a wrongful death lawsuit over a fatal accident involving a Philadelphia woman. The Commonwealth Court cited the Sovereign Immunity Act as the authority for its ruling, which overturned a previous ruling by the Philadelphia Court of Common Pleas.
On August 15, 2012, 30-year-old Stephanie Ebersole fell from the SEPTA train platform at the South-Lombard Station in Philadelphia. She was electrocuted and lay on the track for hours before a train struck and killed her. Ebersole's father and administrator of her estate, Jay Ebersole, filed a lawsuit, seeking damages for himself, Stephanie's mother and her sister.
But the three-judge panel ruled that the Sovereign Immunity Act protects SEPTA from the demand for damages stemming from a parent's loss of consortium in a wrongful death lawsuit.
Loss of consortium is an example of non-pecuniary damages, which involve those damages that cannot be measured in money. And the Supreme Court of Pennsylvania had previously ruled in another case that only specific damages may be recovered under the Sovereign Immunity Act, even in cases in which sovereign immunity has been waived.
A wrongful death action, like other personal injury lawsuits, are are best filed by law firms that specialize in handling personal injury cases. Litigation against a government entity may face statutory limitations, among other constraints. An experienced personal injury law firm will be able to determine what damages are appropriate to seek in order to gain the maximum possible compensation for their client.