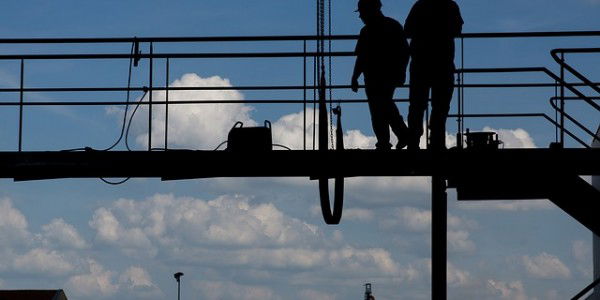 Construction worker who suffered injury during rescue entitled to workers compensation
A Commonwealth Court of Pennsylvania panel issued a ruling that a construction worker who was injured while performing a rescue is entitled to workers compensation. The court did not accept the contention put forth by Franklin Pound's employer, who argued that Pound was not engaged in work at the time at which he tried to help another man who had fallen into a concrete pit located at a sewage treatment plant.
However, the rescue attempt was unsuccessful because Pound and two other rescuers discovered that the man had died when they reached the base of the pit at the Sewickley Borough facility. While climbing out of the pit, Pound was overwhelmed by methane gas and fell off a ladder. As a result, he suffered injuries to his left leg, knee, foot, head, lungs, ribs and back.
The State Workers Compensation Board determined that Pound was acting within the scope of his employment at the time of the attempted rescue, and thus, was entitled to benefits for injuries sustained at work. But Pound's employer, Pipeline Systems Inc. and Continental Western Insurance Company filed an appeal with the Commonwealth Court. They contended that Pound was not entitled to workers compensation because his need to behave as a Good Samaritan was irrelevant to his employment.
As part of his opinion, Senior Judge James Gardner Colins wrote that Pound was at the plant because his firm was in contract to enlarge the facility. While he had performed work in the pit on prior occasions, on the day of the accident, he was installing a pipeline approximately 30 feet away. Judge Colins found that Pound's actions were within the scope of his employment, and opined that attempts to give assistance to another do not create a situation in which one has discontinued one's employment.
The judge ruled correctly, for when someone is at work and notices that a co-worker has been injured and needs help, they do not cease working once they have decided to help their co-worker. Therefore, any injuries suffered during a rescue attempt should be covered.
If you were injured at work, you should consult an experienced workers compensation attorney.