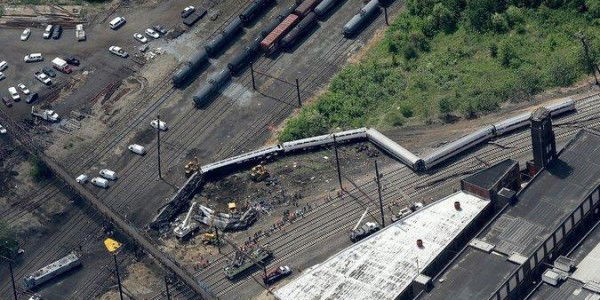 Philadelphia Judge is named to oversee Amtrak cases
As a result of the Amtrak derailment that occurred in May in Philadelphia, there have been over 60 lawsuits filed alleging personal injury and wrongful death.
A federal court panel stated that one judge in Philadelphia will manage the cases. The federal Judicial Panel on Multidistrict Litigation is a group that is responsible for organizing lawsuits that are likely to have related pretrial issues filed in courts in various areas of the nation. The panel selected U.S. District Judge Legrome D. Davis to oversee the Amtrak cases.
Sarah S. Vance, a federal judge of Louisiana, wrote in support of the panel, stating that the center of the litigation is situated in Philadelphia, which was where the derailment took place, the track in question was maintained and emergency medical help was given.
Thus far, over 30 lawsuits relevant to the derailment were filed in federal court in Philadelphia. The remaining lawsuits were first filed in federal court districts in other states, including New York and New Jersey.
Amtrak representatives and attorneys for many plaintiffs in Philadelphia had encouraged the panel to combine the cases in Philadelphia. They contended that the pretrial legal issues raised by several of the lawsuits were comparable, and would be helped by one judge rendering the decisions.
A small group of lawyers opposed to the plan stated that because Amtrak had previously admitted that it was to blame for the derailment, the remaining questions were unique to the injuries suffered by each plaintiff. In July, Amtrak stated that it would not dispute claims for compensatory damages to pay for the expenses caused by wrongful deaths, medical bills, lost earnings and pain and suffering. Nevertheless, many of the lawsuits are also requesting punitive damages, which are intended to penalize the defendant for negligent behavior.