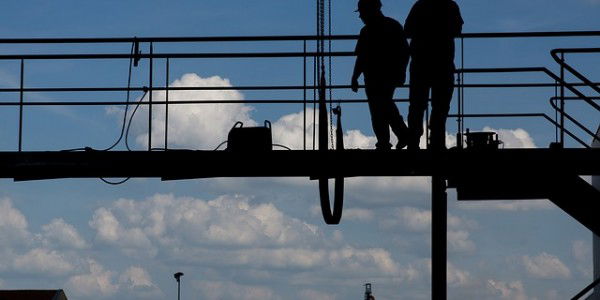 Common injuries that occur in warehouses
According to the Occupational Health and Safety Administration (OSHA), more than 145,000 laborers throughout the U.S. work in warehouses. Unfortunately, 25 percent of these laborers will sustain injuries in any given year, as indicated by data from the U.S. Bureau of Labor Statistics (BLS). Because the majority of warehouses contain safety hazards, workers are often plagued by severe injuries, the most common of which involve slip and fall, repetitive stress and equipment.
Slip and fall injuries occur when workers slip on floor surfaces, or fall from walkways, docks and upper levels. According to the BLS, in 2013, more than 25 percent of accidents in the transportation and warehousing industry took place when workers fell following a trip or slip. Such accidents can be caused by several different hazards, including water or chemical spills, a build-up of dust or powder, electrical cords and hoses placed across walkways and clutter on walking surfaces.
As a preventive measure, employers have a duty to maintain the cleanliness of warehouses and to ensure that they do not contain any debris. Any wiring or hoses that cross walkways should be guarded with ramps or protectors. There should also be installation of railings surrounding any docks or walkways adjacent to drop-offs that are in excess of four feet high. In addition, sufficient lighting will alert workers and supervisors as to any possible dangers.
OSHA states that exertion and repetitive stress injuries among warehouse workers can be caused by shoddy ergonomic designs and incorrect lifting practices. While some injuries, including musculoskeletal disorders, occur due to employees straining their muscles and joints, other injuries, such as those involving the back and knee, can take place due to overexertion. The risk of such injuries can be reduced if employers educate their workers about ergonomics and correct team lifting practices. Ideally, warehouses should reduce the necessity for manual lifting.
The use of equipment can also pose a risk to workers' safety. According to OSHA, forklift accidents result in approximately 95,000 injuries each year. Workers can also suffer injuries when working near or in the vicinity of conveyor belts, power tools, hand trucks and compactors. Such injuries can be prevented through employee training and the use of safety equipment.