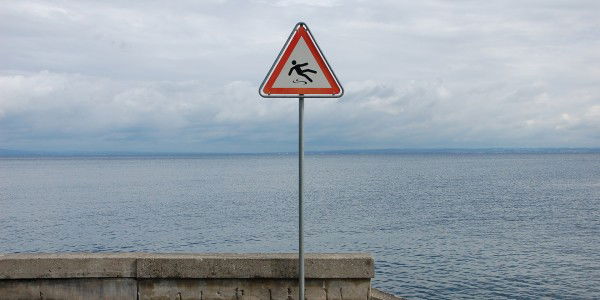 Important elements of sidewalk liability
Slip and fall accidents often occur on sidewalks that are covered with snow and/or ice, and frequently result in severe injuries that can cause the victim to incur medical expenses. There are situations in which a property owner may be held accountable for a slip and fall accident that took place on the owner's property.
Under the law, the degree of care that is required to be given to a pedestrian is different depending on the kind of property involved. For example, the standard of care that is expected from an owner of residential property is significantly less than that which is required of an owner of commercial property.
With regard to residential property, the sidewalk that is adjacent to or in front of such property is deemed public property. Therefore, under New Jersey law, an owner of residential property owes no duty to pedestrians to maintain the public sidewalk in such a way that it is devoid of ice and snow. However, if a homeowner tried to make repairs or cleared the sidewalk of ice or snow, the owner may be held liable if the attempts were negligently performed and caused the sidewalk to be more dangerous to pedestrians. For instance, if a property owner began to shovel snow on a sidewalk and left a layer of ice without applying salt, the owner may be held liable for a pedestrian's slip and fall. In addition, since the homeowner is responsible for the driveway and walkway in front of the property, the homeowner will likely be held liable for any slip and fall accidents in these areas.
With respect to commercial property, owners are held to a higher standard of care regarding liability for slip and fall accidents on sidewalks. A commercial property owner owes a duty of reasonable care to make certain that the sidewalk adjacent to the property is in a safe condition for pedestrians. They are required to ascertain whether the sidewalk presents an unreasonable risk of harm, and if it does, they have to take measures in a reasonable amount of time to remedy the condition.
Unlike a residential property owner, a commercial property owner must take steps to repair any perilous condition. They are required to be observant as to whether the situation changes, particularly regarding snow and ice.
The New Jersey Supreme Court recently held that community associations have a duty to maintain their private sidewalks in a reasonably safe condition. Quian v. Toll Brothers, 2015 N.J. LEXIS825 (N.J. August, 12, 2015). In a previous case, Luchejko v. City of Hoboken, 23 A. 3d 912 (N.J. 2011), in which a pedestrian slipped on ice on a public sidewalk that adjoined a public roadway and a residential condominium building, the court held that the homeowner's association was "residential" in nature and thus, exempt from liability. However, in Quian, the plaintiff fell on a private sidewalk within a common-interest "over fifty-five" community that is under the ownership and control of the VCB Homeowners Association. The court held that since the accident occurred on a private sidewalk within a common-interest community, the association is liable.