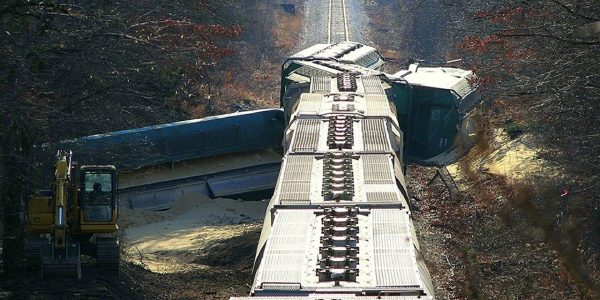 Collision between New Jersey Transit River Line train and car causes injury
In Riverton, New Jersey, four people suffered injuries following a collision between a NJ Transit River LINE train and a vehicle. The accident occurred on the morning of Thursday, May 5, at around 10:30 a.m. in the vicinity of the intersection of Main and Broad streets. According to Action News, the River LINE had reduced its speed just prior to making a stop at Riverton. Passengers on the train, which was headed south, said they were sure the railroad crossing signal was functioning while they observed a gold car move in front of the River LINE.
NJ Transit officials stated that there were 35 passengers on the train. As reported by 6abc.com, the passengers heard a loud thud, which jolted everyone on the train. When they looked out the window, they saw a Mercedes Benz trapped underneath the front of the River LINE. First responders arrived at the scene, where they cut out of the station wagon an elderly couple. Joseph Corso, 92, and Lilian Corso, 79, were transported to Cooper University Hospital. Lilian was in stable, though critical, condition while Joseph was in stable condition. Two passengers on the train were also carried to the hospital with non-life-threatening injuries.
Witnesses to the crash said that people are so impatient that they are always attempting to cross the intersection just before the train arrives. Or they run across the tracks in lieu of using the crosswalks. According to NJ Transit, the operator of the car received a summons for careless driving.