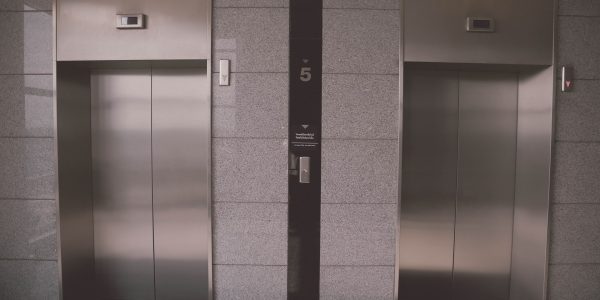 A 4.4 million settlement between elevator worker and employer
An elevator mechanic suffered injuries when protective flooring slipped while he was moving an elevator door. He and his employer reached a settlement in the amount of $3.8 million, and waived a workers' compensation lien of $602,000.
According to The Legal Intelligencer, in the case of Ulmer v. L.F. Driscoll, which was heard in the Philadelphia Court of Common Pleas, plaintiff, Darrin Ulmer, worked as a helper's mechanic for Thyssenkrupp Elevator while the Comcast Center in Philadelphia was being built. On October 25, 2007, while he was in the lobby of the building, which was covered by protective flooring, he tried to place an elevator door onto a drywall cart. In doing so, the floor cover slipped, thereby causing him to lose control of the door, and to sustain a serious arm injury that resulted in permanent nerve damage. He was 39-years-old when the accident occurred.
The owner of the property, L.F. Driscoll. Defendant Philadelphia D&M, was a subcontractor that was responsible for the installation of the floor covers. The pretrial memo revealed that Ulmer's construction expert intended to give testimony that the company neglected to correctly secure the floor covers, which was in violation of industry standards and practices.
The expert was also planning to say that the project scheduling was ineffective in that it caused Ulmer and the elevator contractors to be unable to use outside hoists to manage the elevator door, and that the protective flooring was only intended to handle foot traffic. The covering had not been correctly fastened for a minimum of 30 to 45 days prior to Ulmer's accident. As a result of the accident, Ulmer fractured the biceps tendon in his left arm, which needed a repair surgery.
He argued that he also developed complex regional pain syndrome, harm to his brachial plexus, and neuropathy in his arm. Consequently, he suffered from chronic pain and depression. He contended that the injuries were permanent, and that he would be unable to return to work.
However, Philadelphia D&M argued that plaintiff was comparatively negligent in that he chose to lift the ponderous door himself, thus creating an unsafe condition. The case went to trial on January 5, and the parties arrived at a settlement on January 23.
According to the Centers for Disease Control (CDC), every year, there are about 30 fatalities involving elevators and escalators in the United States. Injuries to those who are working on or in close proximity to the elevators represent nearly half of the annual deaths. Preventive measures include sufficient protective practices and training, and an adequate inspection and maintenance program.