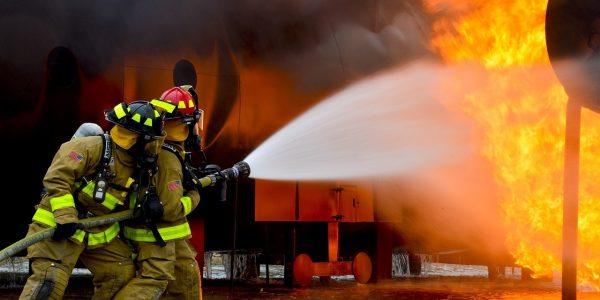 Court refuses workers' comp for firefighter who fell in work skirmish
When a volunteer firefighter suffered from serious head trauma after a clash over horseplay, a state appellate court ruled that he could not recover damages with workers' compensation.
Jamie Benimadho fell during a disagreement in a parking lot, striking his head against the pavement. From the incident he suffered hemorrhages, traumatic brain injury and a fractured skull.
A group of firefighters were in a parking lot before a class started at the Somerset County Emergency Services Training Academy in Hillsborough, New Jersey. As Benimadho arrived at the scene an argument which began as horseplay erupted between two firefighters, Darin Watkins and Benimadho's cousin, Kenneth Wise.
Though Benimadho knew Watkins was prone to roughhousing with friends, he felt that the incident was a "violent altercation." Another firefighter, Cody Hresan, had also told Watkins to "calm down" and "relax."
Benimadho approached Watkins, pushed him and then grabbed him by the waist. In turn, Watkins put Benimadho in a headlock and asked if he "was done." Benimadho replied, "I'm good."
However, when Watkins let go, Benimadho collapsed backward. Though Watkins tried to catch him, Benimadho hit his head on the pavement.
The appellate court saw Benimadho's activity as "personal," while Benimadho argued that he was attempting to enforce the school's rule concerning horseplay. The court confirmed the original statement that Benimadho "was not injured in the scope" of duty.
Benimadho was given $150,000 by the county as settlement.