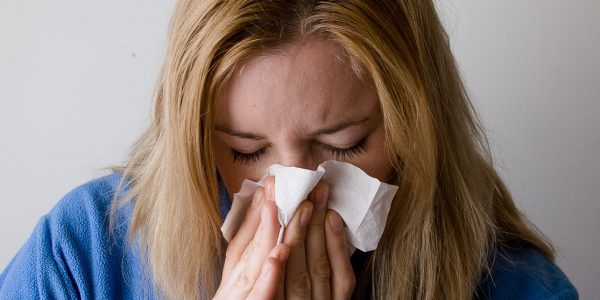 Workers' compensation benefits for contracting the flu at work
Last year saw an epidemic of the flu. The flu was so severe, that it impacted the occupational health arena, and produced challenges that were unanticipated by those who drafted the workers' compensation acts in New Jersey.
The flu epidemic, forced offices and schools to close or reduce operations, and illness and deaths in the workplace increased dramatically. During last fall and winter many workers were unavailable to get to work due to the infection.
For many workers who become infected at work, they still went to work because there was no benefit structure in place to compensate them for time lost from work due to their illness. This is especially dangerous because the flu is extremally contagious, and when untreated it can lead to complications.
The majority of jurisdictions require a waiting period prior to the time that temporary workers' compensation benefits are paid. However, this rule is at variance with the flu. A worker who is afflicted with the flu must be out of work and receiving medical treatment for a specific amount of time before temporary disability benefits can be paid. Under New Jersey law, there is a seven-day waiting period before benefits are paid. Additionally, most claims for occupational disease are denied and subsequently delayed because of litigation.
The difficulties for the workforce have become very severe, particularly within the healthcare field, specifically hospitals. Nurses, doctors and aides who work in the critical care setting, like intensive care, can cause their co-workers and patients to become seriously sick or die.
If you contract the flu or another infectious disease at work, it is advisable to see a doctor to determine the extent to which you have been affected by the flu. In filing a worker's compensation claim, you will also be required to show the association between the flu and your employment in order to receive benefits.
An issue that requires some attention is the payment of disability benefits right after a diagnosis of the disease while working in an environment in which the infection is present. The ill worker would then have to stop work immediately.
If you were injured or became ill at work, call the workers' compensation attorneys at Petrillo & Goldberg. They will help you navigate the workers' compensation system's rules and regulations, and help you obtain the benefits to which you are entitled.