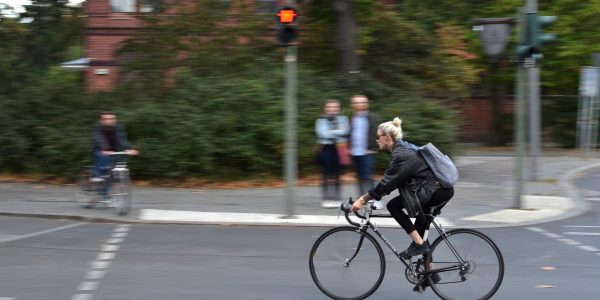 Lack of workers' compensation benefits for workers in the gig economy
The fatality of a bike messenger has revealed the potential perils of working in the gig economy, in which workers are not classified as employees, and thus, are ineligible for workers' compensation. As reported by The Philadelphia Inquirer, Pablo Avendano, who worked as a bike messenger, was in the midst of making a food delivery in Philadelphia when he was struck by a car and killed. He was 34 years old.
Had Avendano been working for a company that categorized him as an employee, his family would be able to receive workers' compensation, and they would be entitled to part of his wages. However, he was a contractor for Caviar, an on-demand delivery service based in San Francisco. Avendano was one of many contractors who worked in what is referred to as the gig economy. As a contractor, he was not eligible for such benefits as health insurance, paid time off or workers' compensation.
According to Debbie Berkowitz, the director of the Worker Health and Safety Program at the National Employment Law Project, the gig economy was formed under the pretense of providing workers with increased flexibility. However, in actuality, it was created for the purpose of reducing the costs of labor. In 2016, the National Employment Law Project published a paper that advocated that gig workers receive workers' compensation, especially since occupations such as taxi driver and bike messenger are among the most dangerous. In fact, companies that employ such gig workers often provide incentives for them to work in inclement and dangerous weather conditions.
Some workers have achieved changes in policy with respect to the treatment of independent contractors. For instance, in New York, there is a "Black Car Fund" that is required by the state and financed by a surcharge on fares. The Fund offers benefits to all transportation workers who are for-hire, regardless of whether they are employees. Similarly, in 2016, gig workers in London who worked for delivery companies Deliveroo and Uber Eats, organized protests and strikes.
With respect to whether Avendano's family is eligible to receive any benefits, a representative from Caviar said the company is attempting to contact his family to find out how they can help.
If you were injured during the course of your employment, call the South Jersey and Philadelphia workers' compensation attorneys at Petrillo & Goldberg. They will guide you through the often complicated rules and regulations concerning workers' compensation law, and help you recover the benefits you deserve.