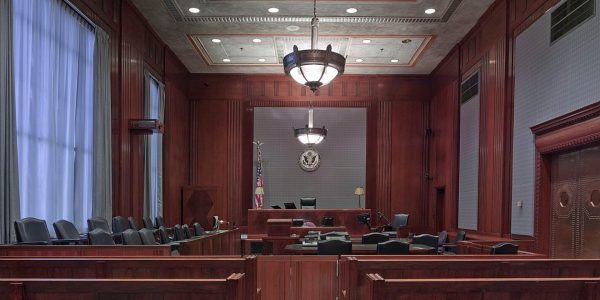 New Jersey Supreme Court to decide no-fault medical payments limits
Two related cases in which car accident victims seek medical costs beyond chosen personal injury protection (PIP) limits could impact future payouts for New Jersey accident victims based on the state's no-fault auto insurance laws.
The New Jersey Supreme Court last October heard oral arguments in a combined case in which accident victims were seeking up to $250,000 in coverage for unpaid medical costs. Plaintiffs, Jacob W. Taft and Bonnie L. Taft, and Tuwona Little, were seeking compensation for medical costs exceeding the $15,000 limits in their personal injury protection (PIP) auto insurance claims.
Attorneys for insurers representing defendants John McHenry and Jayne Nishumura argued New Jersey's no-fault auto insurance laws were created to prevent fault-based lawsuits by paying insurance claims arising from accidents regardless of who caused an accident. Minor claims are excluded from potential lawsuits, in exchange for faster payouts and lower car insurance rates, the defendant attorneys argued.
The Tafts and Little, however, sued for fault-based claims arising from the medical costs that exceed the PIP coverage each had in place. New Jersey's appellate court agreed and reversed a lower court ruling initially denying the Tafts' and Little's claims.
Arguing on behalf of Little, personal injury attorney Jeffrey Thiel of Petrillo & Goldberg said Little's policy is a standard policy that enables her to sue an at-fault driver for uncompensated losses.
"The statute says you can recover uncompensated economic loss. That includes medical expenses," Thiel told the court. "I struggle to find the ambiguity in it. The statute is clearly written."
In most states, accident victims can sue and win judgments for the costs of injuries not covered by insurance and arising from vehicular accidents caused by others. New Jersey's no-fault auto insurance law greatly complicates the matter by denying minor claims exceeding coverage limits. Those claims typically are related to insurance co-payments and deductibles, not economic losses exceeding coverage limits, Thiel argued.
The idea behind no-fault car insurance is to eliminate costly lawsuits over relatively minor injury costs, while enabling accident victims to obtain payment for medical costs more quickly. The reality, though, is many accident victims are left owing lots of money for medical costs from injuries caused by another's faulty driving.
In the case of the Tafts and Little, their medical costs exceeded coverage limits by tens of thousands of dollars, which they sought and won at the appellate level. Attorneys for insurers representing the defendant drivers appealed the matter. The court is yet to issue a ruling.