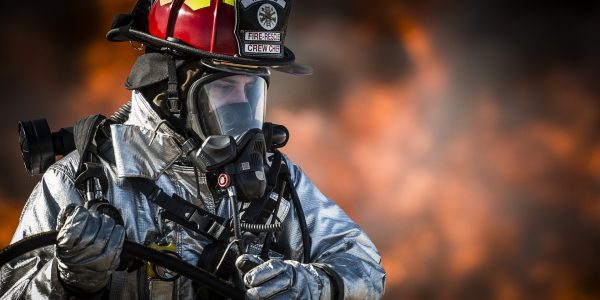 Court rules injured man cannot sue coworker over prank gone awry
A firefighter in Linden, New Jersey was injured on the job in a coworker's prank gone wrong. He went on to sue the man, but his case was dismissed. Now, an appeals court has upheld the previous dismissal and confirmed that an injured party may not sue for damages over an incident covered by the Workers Compensation Act.
Raymond Johns was using the restroom in his work building when he heard and felt a small explosion under the seat. He immediately felt pain and saw that he was bleeding from his scrotum. Upon close inspection, he saw the paper remnants of expended "snaps," the small, white paper-wrapped poppers that explode when thrown against something, under the toilet seat.
A fellow firefighter, Thomas Wengerter, admitted to placing the snaps under the toilet seat as a prank. Johns suffered second degree burns and a contusion in his testicle. He was off for two weeks with pay to recover and had all his medical expenses paid. Wengerter was suspended.
Even though his injury was covered by the Workers Compensation Act, Johns sued Wengerter for damages. Wengerter then filed his own complaint against the city of Linden, claiming that it should be responsible for any damages awarded to Johns because it had allowed a lot of pranking among the firefighters while at work.
The judge ruled that because the incident was covered by the Workers Compensation Act Johns could not sue Wengerter. The Workers Compensation Act specifically addresses this issued and forbids lawsuits over injuries caused by "horseplay or skylarking on the part of a fellow employee" when there is no indication of "intentional wrong."
The judge determined that Wengerter did not act out of malice and that Johns had no legal right to sue him.