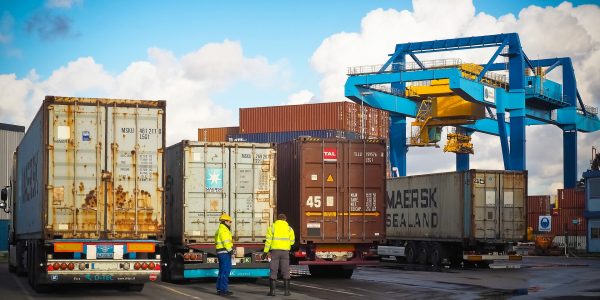 Rights of a longshore worker who is killed or injured on the job
Longshore workers and harbor construction workers have dangerous jobs, working around cargo cranes and huge containers. A New Jersey man was killed while working on a ship docked in the Delaware River when two steel planks fell on him. What compensation is available to the family of a longshore worker killed while working in a port, pier or dock?
Two planks dropped from a forklift and struck Basim Gilliard as he was unloading cargo at the Port of Paulsboro. The 26-year-old man was working aboard a 600-foot vessel owned by Enterprises Shipping & Trading S.A., a Greece-based company.
Traditional state workers' compensation laws do not cover injuries or deaths to employees in maritime jobs, like longshore workers. Rather, a federal act, the Longshore and Harbor Workers' Compensation Act (LHWCA), applies if the injury occurs in navigable waters of the United States or in adjoining areas, such as harbors, piers, terminals and docks. The longshore worker's employer, through its insurance carrier or claims administrator, pays death or disability benefits.
If the job-related injury causes or contributes to the employee's death, the worker's family gets two-thirds of the worker's average weekly wage. Funeral expenses are paid up to $3,000. The worker's surviving spouse gets one-half of the worker's average weekly wage for life or until they remarry. Compensation of one-sixth of the worker's average weekly wage is paid for one or more children.
An injured longshore worker gets medical expenses paid, two-thirds of their average weekly wage for temporary and/or permanent disability, and vocational rehabilitation.
Did your spouse suffer a fatal injury while employed as a longshore worker, or did you suffer an injury? You may get benefits under the LHWCA. Talk to a workplace injury lawyer at Petrillo and Goldberg at 856.249.9295 or visit https://petrillogoldbergclm.clmcloud.app.