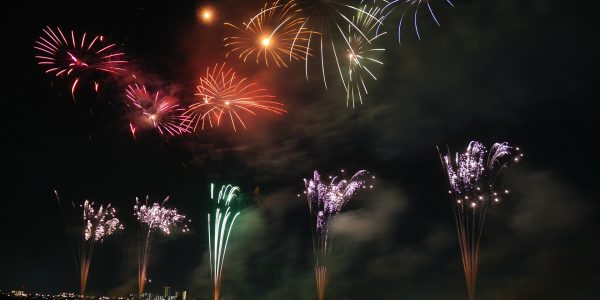 Rights of workers injured by a fire or explosion
Burn injuries are risks to employees, particularly those who work as firefighters, electricians, construction workers and cooks. A fire at a fireworks company in the Franklin Township in New Jersey injured an employee. Employees who suffer injuries in fires at work can recover under New Jersey's workers' compensation law.
The blaze occurred at Pyrotecnico, a professional fireworks company that puts on fireworks displays at Super Bowl halftime shows, major concerts and Fourth of July celebrations. Firefighters contained the blaze to a building, measuring 20 feet by 15 feet, where small fireworks were stored. The injured employee was transported to the hospital.
Burn injuries can be serious. In 2017, 123 workers died in fires or explosions, according to the U.S. Bureau of Labor Statistics. Most New Jersey employers fall under the state's workers' compensation law and are responsible for injuries or deaths to their employees within the scope of their employment.
Under the New Jersey workers' compensation law, the injured employee receives medical benefits and temporary disability benefits. They can receive permanent partial or total disability benefits if the injury is permanent. The worker's dependents can receive death benefits if the worker is killed.
The employee does not have to prove the employer was at fault, but the employee only gets a portion (70 percent of their average weekly wage, not to exceed 75 percent of the statewide average weekly wage) of their wages. The employee cannot recover compensation for their pain and suffering. The employee cannot file a personal injury suit against the employer.
Did you suffer an injury during a fire or explosion at your workplace? You may be entitled to benefits. Talk to a workers' compensation lawyer at Petrillo and Goldberg at 856.249.9295 or visit https://petrillogoldbergclm.clmcloud.app.