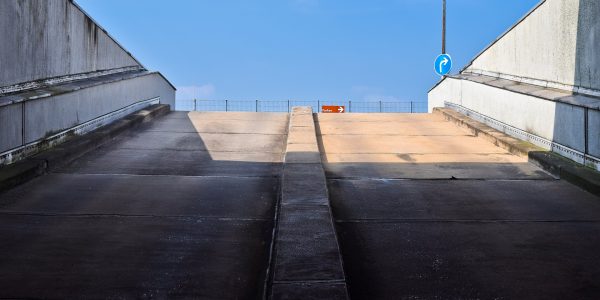 Application of New Jersey's premises rule to injury on employer's access driveway
The premises rule applies when an employee seeks to recover workers' compensation or when an employee attempts to file a suit for damages against their employer. If the employee is injured on the employer's premises, they cannot file a suit for damages against the employer. Workers' compensation is the injured employee's only remedy against the employer.
A man worked at Runnells Center for Rehabilitation and Healthcare (Runnells). On March 5, 2015, he drove his car to pick up lunch at a nearby restaurant. On his way back to work, his car struck a guardrail on a snow-covered access driveway owned by Runnells. When the man got out of his car, he fell and fractured his ankle.
The man filed a suit for damages against Runnells alleging that it negligently maintained the driveway. A trial judge summarily dismissed the suit, finding the man's exclusive remedy was workers' compensation. In a decision released on July 25, 2018, an Appellate Division of the Superior Court of New Jersey agreed.
Under the premises rule, workers' compensation covers an employee who is injured on premises owned or controlled by his or her employer. The premises rule extends beyond the four walls of a business. For example, it extends to a parking lot owned by an employer.
The premises rule applies whether the employee has not clocked in for the day or has clocked out for the day. For example, workers' compensation covers an employee who is injured while chatting with other employees after work in an employer's parking lot.
If you suffer an injury on property owned by your employer, talk to a workers' compensation lawyer at Petrillo and Goldberg at 856.249.9295 or visit https://petrillogoldbergclm.clmcloud.app to learn more.