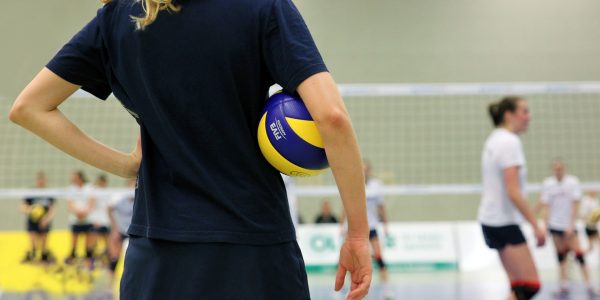 Teacher's right to accidental disability retirement benefits for injury at an after-school event
Many teachers volunteer to participate in after-school events. What happens when a teacher suffers an accidental injury at such an event?
A mathematics teacher for the Clearview Regional School District in New Jersey, volunteered to act as a line judge at an after-school volleyball tournament, an event held to raise funds. During the event a volleyball struck the woman in the head, rendering her totally and permanently disabled.
The teacher sought to recover accidental disability retirement benefits. The Board of Trustees, Teachers' Pension and Annuity Fund (Board) granted her ordinary disability retirement benefits but denied her accidental disability retirement benefits. The woman appealed and an administrative law judge (ALJ) upheld the Board's ruling following a hearing. The ALJ found that the woman's role at the fundraiser was voluntary and not related to her regular or assigned duties, a requirement to recover accidental disability retirement benefits.
On appeal, the teacher argued that the after-school event was related to her work because it was planned on work time, members of the math department felt they had to attend the event, the event was on school grounds, and the fundraiser was designed to foster unity among the staff and was part of evaluating a teacher's contribution to the community.
In a decision released on Dec. 5, 2018, an Appellate Division of the Superior Court of New Jersey, upheld the denial of accidental disability retirement benefits. The Appellate Division noted that the event was not related to the woman's regular or assigned duties as a math instructor.
Learn what your rights are if you are injured in your employment as a teacher. Talk to a workers' compensation lawyer at Petrillo and Goldberg at 856.249.9295 or visit their site at https://petrillogoldbergclm.clmcloud.app to find out more.