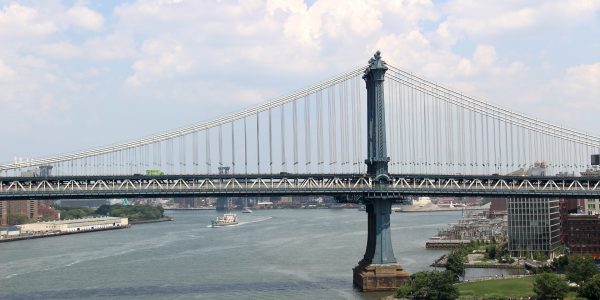 Injured Benjamin Franklin Bridge Worker Case Not Actionable in Pennsylvania
A workers' compensation case involving a man who was injured while working as a painter on the Ben Franklin Bridge cannot be litigated in Pennsylvania, says Commonwealth Court panel.
The man sustained injuries to his wrist after he fell while painting the bridge. Pennsylvania and New Jersey jointly own the bridge. Because the man was standing under the bridge on the New Jersey side of the Delaware River when the injury occurred, the Court reaffirmed an earlier decision that he has no claim to workers' compensation in Pennsylvania.
The case was first of its kind. The claimant argued that dual ownership of the bridge implies concurrent liability. He cited cases that involved motor vehicle accidents that occurred on the bridge as a reason for this. The three-judge panel determined that none of those cases were relevant as they were not binding precedent and too different from the case at hand in that they were not work-related and had occurred on the actual bridge versus next to the bridge.
The Court did not disagree that both New Jersey and Pennsylvania have jurisdiction over the bridge itself, however, because the man's injury occurred while he was physically on the ground in New Jersey, that did not apply.
If you or a loved one were injured at work, talk to a lawyer at Petrillo and Goldberg. Our attorneys can help you navigate the complicated legal landscape. Call us at 856.249.9288 or visit our website at https://www.petrilloandgoldberg.com.