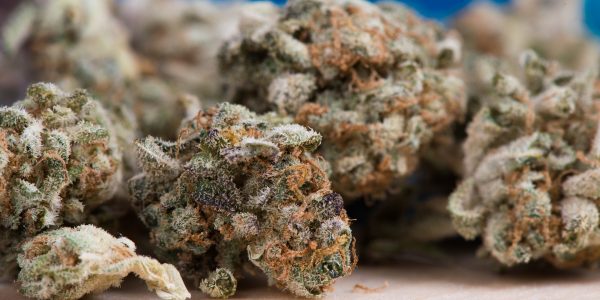 Requiring New Jersey employers to reimburse injured workers for medical marijuana
A workers' compensation judge in New Jersey can order an employer to reimburse an injured worker for the worker's use of medical marijuana prescribed for chronic pain following a work accident. The Appellate Division of the Superior Court of New Jersey concluded the order did not conflict with the federal Controlled Substances Act (CSA).
Vincent Hager suffered an injury on M&K Construction's site when a truck dumped its load of concrete on him. At trial in 2016, M&K contested Hager's claim for permanent and total disability and Hager's request for reimbursement for the cost of marijuana under the New Jersey Compassionate Use Medical Marijuana Act (CUMMA). The workers' comp judge found Hager was 65 percent permanently disabled and ordered M&K to reimburse Hager for the costs of medical marijuana.
In Hager v. M&K Construction, a decision released on Jan. 13, 2020, the Appellate Division upheld the judge's order for reimbursement of the cost of the marijuana. The order requires M&K to reimburse Hager for the marijuana purchase. It does not require M&K to possess, manufacture or distribute marijuana in violation of the CSA. M&K is not a private health insurer, so it is not excluded under the MMA from reimbursing the medical marijuana costs.
The court found that medical marijuana was reasonable and necessary to alleviate Hager's pain. The only treatment options offered by the experts were opioids and marijuana. Hager demonstrated the severity and chronic nature of his pain. He underwent multiple back surgeries and took Oxycodone and other medications, but his pain continued. Medical marijuana gave him some relief from his chronic pain.
Did you suffer an injury on the job? Talk to a workers' compensation lawyer at Petrillo and Goldberg at 856.249.9295 or visit https://petrillogoldbergclm.clmcloud.app.