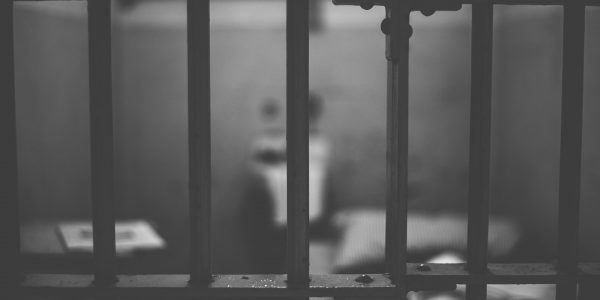 False Worker's Compensation Claims Result in a Criminal Charge and Civil Liability
In New Jersey, workers' compensation is the sole remedy for employees who suffer work-related injuries or illnesses. After the work incident, the injured worker must notify his employer about what happened. Once notified, the employer must submit the injury claim to his worker's compensation insurance provider. If the employer has self-insurance to cover injuries to its employees, the employer may handle the claim itself or contract a third-party administrator. If the employer or insurance provider does not approve the employee's injury claim, the injured worker may file a claim with the New Jersey Division of Worker's Compensation. However, the employee must submit a genuine work-related injury claim as well as report truthful information about the injury throughout the workers' compensation process.
In 2015, a prison guard named Carl Wayne Stokes reported that he was injured while working at a prison. He filed for workers' compensation following his work incident and began receiving workers' compensation payments in 2017. Stokes completed paperwork in 2018 about the current state of his injury. He wrote that his condition was still an issue for him. He also stated that his doctor recommended permanent restrictions on his activity. However in 2018, he revealed through his own social media posts that he was giving fishing tours. His employment as a fishing tour guide contradicted his paperwork, in which he claimed that he had not worked since he began receiving workers' compensation benefits. After investigators saw the posts, two police detectives booked a half-day fishing tour. While getting on the boat, Stokes leaned over to help the officers with their fishing gear. A month after taking the tour, the investigators questioned Stokes about the fishing trip tours. The former prison guard did not see an issue with conducting the tours because he did not make much money from having them.
When a person filing for or receiving benefits from workers' compensation purposely or knowingly provides false or misleading information to the New Jersey Division of Workers' Compensation, he is guilty and liable of fraud. Workers' compensation fraud is the crime of fraud in the fourth degree. An employee is guilty of this crime if she makes false or misleading statements and representations while filing for benefits with the intent to wrongfully obtain benefits. She also faces civil liability for the fraud and has to pay all damages, costs, and attorney's fees of the party injured by the fraud.
The New Jersey Division of Workers' Compensation places penalties on employees who provides fraudulent or misleading statements or acts pursuant to their workers' compensation claims. Employees may receive the following penalties regarding the claim that is subject to the fraud or misrepresentation:
Immediate termination workers' compensation benefits
Denial of workers' compensation benefits
Forfeiture of all rights to workers' compensation or payments sought
Repayment of the amount of benefits received plus interest paid to the employer or insurance provider
Deduction of total amount of benefits received plus interest from future payments