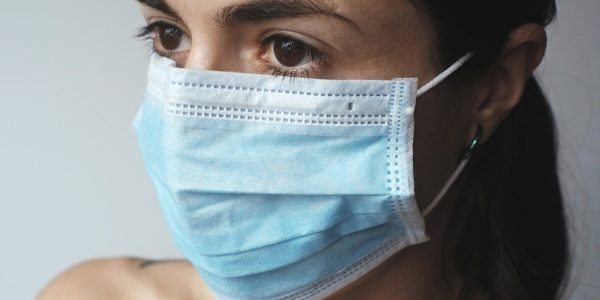 What Lawmakers Can Do to Protect Employees Against COVID-19
COVID-19, or the novel coronavirus, changed every Americans' life seemingly overnight. Initially, there were a few isolated cases in various cities across the country; however, New York and New Jersey quickly became two of the most affected "hot spots." Indeed, New Jersey has the second highest number of COVID-19 cases in the country, as well as the second highest number of deaths related to complications from the virus, behind only New York.
To slow the spread of the virus, Governor Murphy and Governor Wolf implemented a strict stay-at-home order, shutting schools down for the remainder of the year, closing many businesses and order residents to stay at home. Of course, the Governors could not shut down all businesses; and those businesses designated as "essential" were allowed to remain open. While some employers made accommodations, many New Jersey and Philadelphia essential employees were required to go into work as usual, despite the serious risks involved. Not surprisingly, many essential workers have contracted the coronavirus. This has raised the question, what can employers do to protect workers from the very real dangers of COVID-19?
One of the issues when it comes to workplace safety is that, from the beginning of the pandemic, there has been little in the way of federal guidance on how states should handle the pandemic. The Occupational Safety and Health Administration is an agency of the United States Department of Labor, and thus is a federal agency. Often, workplace safety protocol come from federal regulations and are enforced by OSHA. However, without federal guidance, states are left to come up with a patch-work-like system to protect workers' health and safety.
According to a recent study conducted by researchers at Harvard University, there are certain steps that lawmakers can take within the existing framework of workplace safety laws. These would not require any new legislation or bills to be passed, and could immediately go into effect. They include:
Enforcing existing state and local laws that focus on workplace safety;
Filing public nuisance lawsuits against employers whose practices endanger public health;
Enforcing public health laws;
Using "soft powers" to help improve workplace safety, including:

Helping to informally mediate to improve conditions in unsafe workplaces;
Educating workers, employers, and the public about the applicable laws and important measures for workplace safety;
Disclosing information about employers who are endangering workers and the public, to bring awareness to an employer's actions;
Convening stakeholders, including employers, workers, or their representatives, to brainstorm on how to create safer workplaces.
Collaborating with worker organizations, such as unions, worker centers, and others.
While these steps would help, in the end, workplace safety is really in the hands of employers. Employers must step up and implement the proper safety protocol to protect their employees, customers, and the general public. Until they do, essential workers across New Jersey will continue to contract COVID-19 at a much higher rate than the rest of the country.
Contact a Pennsauken Essential Employee Workplace Injury Law Firm
If you or someone you care about is an essential worker and has recently been diagnosed with COVID-19, contact the knowledgeable Pennsauken personal injury and wrongful death attorneys at Petrillo & Goldberg Law. Employers are responsible for creating a safe workplace, and workers who have become ill as a result of their employment may be entitled to compensation for their injuries. At Petrillo & Goldberg, have assembled a compassionate team of advocates who have dedicated their career to ensuring that New Jersey injury victims recover the compensation they deserve. To learn more, call 856-249-9288 to schedule a free consultation. Petrillo & Goldberg remains open for business and will continue to serve your legal needs in this very difficult time. For the time being, and for the health and safety of our clients and staff, we will not be scheduling appointments in our offices.