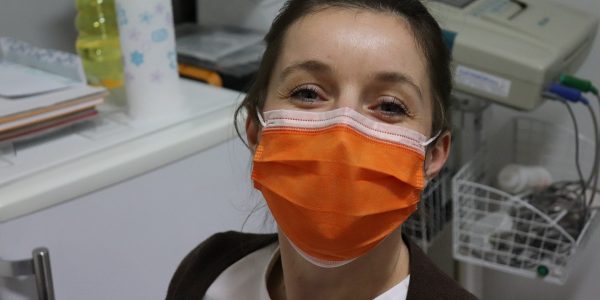 Will COVID-19 Be the End of the Exclusive Remedy Provision of the Pennsylvania Workers' Compensation Law
Workers' compensation claims are intended to provide injured employees a quick way to obtain limited benefits after a workplace injury. There are several benefits to a workers' compensation claim. For example, an injured worker does not need to prove that their employer was responsible for their injury. In fact, even those employees who are partially responsible for their own injure are eligible for benefits. In addition, employees are able to obtain workers' compensation much more quickly than through a personal injury lawsuit.
In exchange for these benefits, workers give up the right to pursue a personal injury claim against their employer. This is referred to as the "sole remedy" or "exclusive remedy" provision of the workers' compensation law. Thus, as a general rule, employees are limited to bringing a workers' compensation claim against their employer. However, in cases where an employee's injury was caused by an employer's "intentional act," an employee may bypass the sole-remedy provision and file a personal injury claim against their employer.
Typically, to meet this exception, an employer's acts must be egregious. For example, in one recent case, the court allowed an employee to pursue a personal injury claim where the employer made misrepresentations to the employee, and the employee sought damages for the aggravation of his condition caused by the employer's misrepresentation. In that case, the court narrowly held in favor of the injured worker, explaining that:
There is a difference between employers who tolerate workplace conditions that will result in a certain number of injuries or illnesses and those who actively mislead employees already suffering as the victims of workplace hazards, thereby precluding such employees from limiting their contact with the hazard and from receiving prompt medical attention and care.
However, according to a recent news report, the COVID-19 pandemic may call the continued viability of the exclusive remedy provision into question. Essential workers across Pennsylvania and New Jersey have been contracting COVID-19 at alarming rates. In most cases, these employees are getting sick while at work and, in some cases, due to inadequate workplace protections. This raises the question about whether an employer's ignorance or refusal to follow CDC-recommended guidelines to prevent the spread of COVID-19 could be the basis of a personal injury case against the employer – and not just a workers' compensation claim.
The likely scenario is that most failures by an employer will not fall within the exception, and employees will not be able to pursue a personal injury claim. However, there may be specific employers whose actions indicated an intentional refusal to comply. In these scenarios, an employee who contracted COVID-19 may be able to meet the "intentional act" requirement. Of course, each case will depend on the specific facts, and any employee who has contracted COVID-19 should reach out to a dedicated New Jersey workers' compensation attorney for immediate assistance.
Contact a Pennsauken Essential Employee Workplace Injury Law Firm
If you or someone you care about is an essential worker and has recently been diagnosed with COVID-19, contact the knowledgeable Pennsauken personal injury and wrongful death attorneys at Petrillo & Goldberg Law. Employers are responsible for creating a safe workplace, and workers who have become ill as a result of their employment may be entitled to compensation for their injuries. At Petrillo & Goldberg, have assembled a compassionate team of advocates who have dedicated their career to ensuring that New Jersey injury victims recover the compensation they deserve. To learn more, call 856-249-9288 to schedule a free consultation. Petrillo & Goldberg remains open for business and will continue to serve your legal needs in this very difficult time. For the time being, and for the health and safety of our clients and staff, we will not be scheduling appointments in our offices.