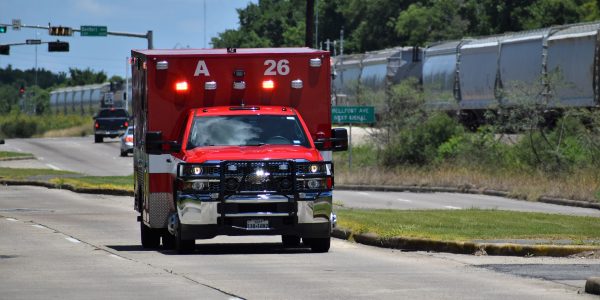 Wrongful Termination While on Workers' Compensation
Workers' compensation is a no-fault insurance that covers employees if they suffer an injury in the workplace or during the course of employment. The injury worker may file a workers' compensation claim for the injury. If the claim is approved, he may receive medical benefits to cover medical expenses to treat the injury. He may also receive disability benefits if he meets the eligibility requirements. An injured worker has a right under New Jersey workers' compensation law to seek compensation for his work-related injury or illness. A worker's injuries may prevent them for performing that job duties at the same level they could before the accident. A doctor may determine that they have a temporary or permanent disability. However, the worker's compensation disability is not grounds for being fired but rather requires appropriate accommodations.
In 2015, a emergency medical technician (EMT) for Cape May County in New Jersey was injured on the job while lifting a patient onto a stretcher who suffering a cardiac emergency. After an evaluation by a doctor, she returned to her job five days after the injury on a modified work capacity. One of her doctors diagnosed her with having bulges in her lower back. Despite the fact she was upgraded from modified duty to medium duty four months after the injury, she allegedly was fired from her job because she could not return to full duty. The EMT said that she asked her human resource director to transfer her to another position even if she had to take a pay cut. However, the lawsuit claims the director did not consider that option open for discussion. Ultimately, she reached a settlement agreement with her former employer for $50,000 before her lawsuit went to court.
Wrongful termination, also known as wrongful discharge or wrongful dismissal, occurs when an employer fires an employee for a purpose that violates state or federal laws. Under the New Jersey Law Against Discrimination, an employer cannot discriminate against an employee by taking a job-related action, such as discharging employment, solely because the person has a physical disability. Under state law, an employer must make reasonable accommodation for an employee with a disability. The accommodation could be in the form of helpful equipment or modified work schedule or duties. As long as the accommodation does not impose an undue hardship on the employer or the operation of the business, the employer must make the necessary accommodations on a case by case basis. The disabled employee make seek compensation for the violation of his rights under the disability laws, especially with proof of a the disability that has been determined under a worker's compensation claim.
"Unless it can be clearly shown that a person's disability would prevent such person from performing a particular job, it is an unlawful employment practice to deny to an otherwise qualified person with a disability the opportunity to obtain or maintain employment, or to advance in position in his job, solely because such person is a person with a disability or because such person is accompanied by a service or guide dog." See N.J.S.A. 10:5-29.1.