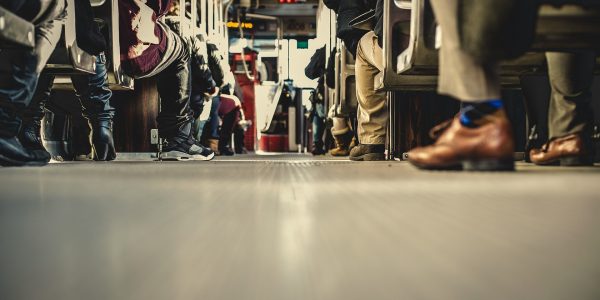 How the "Going and Coming" Rule Can Impact Workers' Compensation Eligibility
Under New Jersey's workers' compensation rule, an employee who suffers injuries or becomes ill because of their work may be entitled to compensation benefits. Workers compensation generally provides coverage for necessary medical treatment and lost wages. The law provides coverage when the injury victim is an employee, their employee carries workers' compensation insurance, the employee suffered a work-related injury, and the employee meets the state's reporting requirements. There are caveats to the rule, depending on the employee's classification such as if they are a domestic worker, seasonal worker, or part-time worker. However, generally the law covers all employees except, unpaid interns, unpaid volunteers, independent contractors, and sole proprietors.
Although the elements seem straight forward, injury victims tend to face challenges at the third element. Generally, work-related activities are covered, but issues arise when the employer argues that the injury occurred while the employee was engaged in non-work activities. This is relevant when the employee suffers injuries while on their way to work or on their way home. Under New Jersey's "going and coming rule" injuries that an employee suffers while on the way to work or home are not covered.
The law provides many exceptions to the going and coming rule. The basic premise of all the exceptions is that employees are covered when they suffer injuries on work premises if it is controlled or owned by the employer. Additionally, the exceptions apply when an employee is required to be away from their employer's place of employment when performing authorized work duties. Employees must understand that eligibility is not based on whether they are "on the clock," but rather whether the injury occurred while the employee was deviating from employment. For example, employees may be covered in situations where they are asked to perform a work-related duty during their commute. Additionally, coverage may be applicable when a worker has access and authorization to use a company vehicle. Further, an employee may be covered when a company incentivizes its employees to carpool or use public transportation.
On the contrary, it is important that employees understand that the injury must arise from employment, not just occur at work. For instance, an employee who has arthritis and experiences a flare while walking to the copier, is not eligible for benefits solely because the flare occurred at work. Workers compensation is a complicated system and it is important that employees contact an attorney to fully understand their rights and remedies if they suffer an injury at work.
Contact a New Jersey Workers' Compensation Lawyer for Immediate Assistance
Employers are responsible for creating a safe workplace, and workers who are injured or become ill as a result of their employment may be entitled to compensation for their injuries. Of course, determining what constitutes "in the course of employment" can be challenging in some situations. At Petrillo & Goldberg, have assembled a compassionate team of advocates who have dedicated their career to helping New Jersey workers recover the compensation they deserve. Our attorneys are ready to meet with you to discuss your case, and help you review your options. To learn more, call 856-249-9288 to schedule a free consultation.