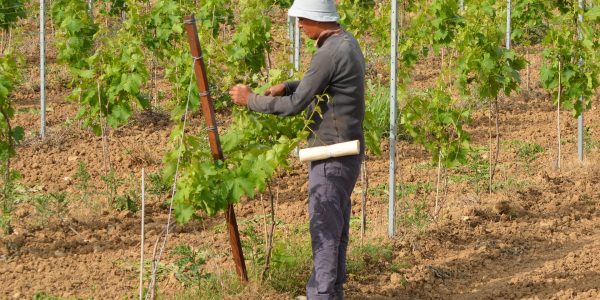 Workers' Compensation Issues Surrounding Seasonal Employment in New Jersey
Workers' compensation is a critical insurance program that provides employees with benefits if they suffer job-related injuries or illnesses. Under New Jersey's workers' compensation law, all the state employers, that do not have coverage through federal programs, must have workers' compensation coverage or obtain approval for self-insurance. The coverage provides injured workers with medical benefits, temporary total benefits, permanent partial benefits, and permanent total benefits. Additionally, the program provides death benefits to a worker's dependents if the employee dies due to their employment.
While the law provides that every private New Jersey employee carries workers' compensation insurance, many employers eschew these requirements. There are some exceptions to coverage, in instances where the injury victim is an unpaid intern, unpaid volunteer, independent contractor, or sole proprietor without any employees. However, seasonal and part-time workers are eligible for New Jersey workers' compensation benefits. .
Seasonal workers, part-time employees, and temporary workers are a crucial asset to New Jersey's economy. Many people do not know where they fall on this spectrum, and employees must understand the distinction and their rights and remedies if they suffer work-related injuries. A seasonal worker is an employee that only works during certain seasons or months. For example, a seasonal worker may be a farmworker during berry picking season, or a retail worker that works during the Halloween or Christmas seasons. A part-time worker is anyone who works less than 80% of the typical hours for their occupation. For instance, this applies in situations where an employee works less than 32 hours when the regular workweek is 40 hours. Finally, a temporary worker is hired through a third-party staffing agency but is not employed by the company.
Those seeking to evoke this coverage must have suffered injuries or illness while in the scope of their employment. Unfortunately, the nature of seasonal work often results in the employee becoming susceptible to injuries and illnesses. This may be correlated to the lack of sufficient training for seasonal workers, limited availability of safety equipment, and financial pressure to perform under less than ideal circumstances from business owners.
Many seasonal workers experience heat exhaustion, dehydration, and heatstroke from extreme temperatures for extended periods. This can result in lethargy, thirst, cramping, headaches, and fainting. In some cases, these conditions can be life-threatening and result in long-term medical consequences. Further, in some cases, a worker's condition may be exacerbated by exposure to work-related hazards. For example, a worker may suffer various types of cancers because of exposure to toxic materials or substances. Moreover, many seasonal workers employed in the construction industry may experience injuries related to equipment, such as heavy machinery, lawnmowers, and chainsaws.
Employees who suffer from these conditions may recover benefits through New Jersey's workers' compensation program. The benefits may include lost wages and compensation for medical treatment and ongoing health care costs. Eligibility for the program requires that employees abide by strict filing and reporting requirements. The failure to meet the requirements may result in a loss of eligibility. It is essential that injury victims seek the assistance of a dedicated attorney to discuss their options.
Contact a Pennsauken Workers' Compensation Law Firm
Employers are responsible for creating a safe workplace, and workers who are injured or become ill as a result of their employment may be entitled to compensation for their injuries. In addition, there may be other parties who are liable to an injured worker. At Petrillo & Goldberg, we have assembled a compassionate team of advocates who have dedicated their career to helping New Jersey workers recover the compensation they deserve. To learn more, call 856-249-9288 to schedule a free consultation.