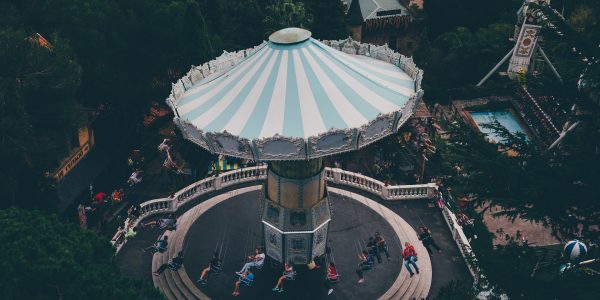 Teen Employee Suffers From Workplace Violence By A Customer At A Children's Theme Park
Millions of individuals under the age of eighteen are working or actively looking for work in the United States. As minor, especially teenagers, enter into the job force, they gain skills and the receive an introduction to earning and finances, which they can carry with them throughout their employment journey. Some of the skills they learn, include:
Social skills
Networking
Money management
Time management
Budgeting
Problem solving
Minors in the workforce may also encounter situations that escalate to confrontation and physical danger. In those instances in which the minor employees are injured, they may seek resolution and compensation from their employers.
A 17-year-old employee at Sesame Place in Middletown, Pennsylvania was assaulted on August 9, 2020. The teenager was attacked by a man and a woman at the Captain Cookie's High C Adventure reminding the two people about wearing masks. Sesame Place had just reopened on July 24, 2020 and required park attendees to wear face mask as a part of its new safety precautions due to the coronavirus outbreak. Also the Governor of Pennsylvania put a mandate in place requiring that face coverings be worn in public. After being told about the face mask requirement, the employee was punched in the face, and the man and woman fled before the police arrived.
The police worked to find the identities of the two assailants, who were between the ages of 20- and 30-years-old. The department interviewed witnesses and viewed the surveillance footage. The investigation determined that the two people were from New York and began working heavily with the out-of-state police in identification.
When an employee is injured at work, he may receive compensation from his employer. However, the employee cannot sue the employer in a personal injury lawsuit in most cases. The exclusive remedy in Pennsylvania to receive benefits for a work-related injury and lost wages is to file a worker's compensation claim.
After the work-related injury occurs, the employee notify the employee immediately or as soon after the incident. The employee submits a work injury claim to the employee who gives the claim the worker's compensation insurance provider for review. Under Pennsylvania law, the employer must have workers' compensation insurance that covers its employees for workplace injuries and illnesses. If the insurer or employer denies the claim, the employee may file a formal petition with the Pennsylvania Bureau of Workers' Compensation.
The Pennsylvania Child Labor Act defines a child under the age of eighteen years old as a minor. Under Pennsylvania law, a minor must have a work permit in order legally work in the state. Minors who are under the age of sixteen, must have a written statement from their parent or legal guardian that acknowledges an understanding of the duties and hours of employment and granting the minor permission to work. Whether a minor is employed or allowed to work in violation of state laws, he is entitled to received worker's compensation benefits if he is injured in course of his employment. An injured employee who is a minor must have his workers' compensation claim submitted by his parents, guardian, or guardian ad litem. Depending the extent and severity of the injuries, the minor employee may be entitled to receive benefits, such as:
Medical benefits
Partial disability benefits
Total disability benefits
Permanent disability benefits