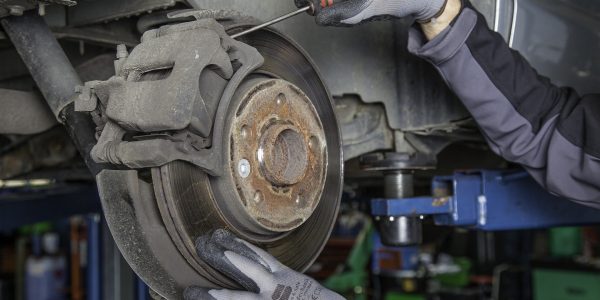 Workplace Accident Results in Death of Haverford Township Employee
On June 22, 2020, Kenneth Berry, a Haverford Township employee was killed in a workplace accident. A lieutenant with the Haverford Township Police Department announced the death of the employee in a press release the following day of the incident. Berry, a long time mechanic, was at a township building working on a rear hopper of a garbage truck at the time of the accident.
The emergency responders, medics, and police officers responded to the scene of the accident. Berry was taken to the hospital where he died. An investigation into the fatal accident was underway in order to determine the facts and factors that lead to the tragedy.
When an employee is injured or dies while in the course of his employment, the employer may be held liable for the damages and losses that arise out of the accident. For an employee to be in the course of employment, he must be engaged in work activities and duties that are for the benefit of the employer. In work-related accidents that result in the death of the employee, the family of the deceased may file a workers' compensation claim for death benefits.
Workers' compensation is a no-fault insurance that covers employees in case they are injured or killed while at work or in the scope of their employment. Under New Jersey and Pennsylvania law, employers must carry workers' compensation insurance provided by an insurance company or through self-insurance approved by the state. If an employer fails to carry the required workers' compensation insurance, it may face penalties such as, one or more fines, stop-orders to cease business operations, and imprisonment.
Death benefits under the workers compensation laws are benefits to the dependent of a workers' who dies due to a work-related injury or illness. Dependents of the deceased employee who are eligible for death benefits may include:
Surviving spouse
Minor children
Children over the age of 18, if qualify under state laws.
Parents
Siblings
Adopted and step-family members may be considered dependents cases of certain deceased workers .
Under New Jersey law, the weekly benefits payments are 70 percent of the deceased worker's weekly wage. The amount is divided by the surviving dependents. Employers are also responsible for up to $3,500 in funeral expenses for a job -related death; however, the payments may be made directly to the funeral services provider or to the whomever paid the funeral costs.
Pennsylvania workers' compensation payments to dependents for death benefits begin from the date of the employee's death, Individual who are eligible for death benefits are outlined under state law, which sets forth the priority by which the money is distributed.