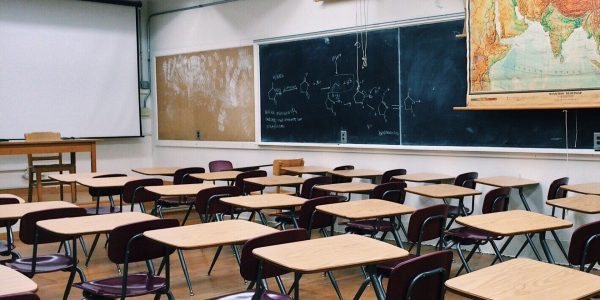 School District to Pay $850,000 Settlement to Former Special-Education Teacher Diagnosed with Asbestos-Linked Cancer
Mesothelioma is an aggressive malignant cancer in the thin layer of tissue called mesothelium, which covers many internal organs. Inhaling or ingesting asbestos fibers causes mesothelioma, which lodge in the lining of the lungs, abdomen, or heart. Treatment for this form of cancer includes chemotherapy, radiation, and surgery. However, many people die from the disease with a life expectancy of 12 to 21 months after diagnosis.
Symptoms of mesothelioma may present 10 to 50 years after the initial exposure to asbestos. When symptoms emerge, they appear as symptoms for common illnesses, such as:
Cough
Abdominal pain
Chest pain
Shortness of breath
Bloating
Fluid buildup
Lea DiRusso spent 28 years as a special-education teacher in the Philadelphia School District. During her career, she taught at two elementary schools, Meredith and Nebinger, located in South Philadelphia. In the spring of 2019, DiRusso began feeling ill and sought medical care. She had a swelling, hard belly. Her doctors suggested her symptom was related to menopause or gastritis. Ultimately, DiRusso was diagnosed with a mesothelioma – a deadly asbestos-linked cancer. Both of the schools she taught at were known to have asbestos problems.
Because her form of cancer was linked to ingesting or inhaling asbestos fibers, Lea DiRusso, tried to figure out when she could have ingested or inhaled asbestos. She remembered that she routinely swept up white particles that flaked off of the asbestos-wrapped heating pipes in her classroom at work. She said the school issued her a broom to sweep up the messes in the 90-year old building, including the particles.
Upon her mesothelioma diagnosis, she resolved to the fact that she would probably never return to her classroom. She also knew that her cancer was more than likely terminal. DiRusso filed a notice of intent to sue the school system. The school board considered a resolution that would allow the district to reach a settlement agreement with her and her husband. The school district settlement of $850,000 will be in exchange for releasing the school district of all claims brought or could have been brought against the district.
Employees diagnosed with medical conditions caused or worsened by their employment have work-related occupational disease under the Pennsylvania Workers' Compensation Act. Employees are entitled to seek compensation for work-related illnesses by filing workers' compensation claims. The onset or exacerbation of the disease must occur while carrying out the interest of the employer for workers' compensation to cover it.
Workers' compensation is no-fault insurance that provides wage replacement, medical care, and disability compensation. Under Pennsylvania workers' compensation laws, all employers must carry workers' compensation insurance in the form of a policy from an insurance carrier or self-insurance. An employee seeking workers' compensation benefits for a work-related injury or illness must support their claim with medical proof. If the employer requires the employee to get a medical examination, the employee must have the exam performed by an appropriate health care provider or other expert selected and paid for by the employer. If the employee refuses to submit to a physical examination, the employer may petition the workers' compensation judge to order the employee to have the examination. An employee the refuses to obey the order from the judge without reasonable cause or excuse loses him right to compensation during the period of refusal. The medical examination is necessary to determine if the injured or ill employees is eligible to receive total or partial disability benefits for a temporary period of time or permanently.