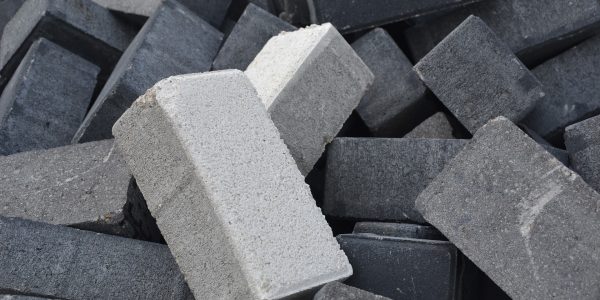 New Jersey Man Awarded $725,000 for Workplace Injury Caused by Cement Block
Keith Zabielski was working on a construction crew in the Philadelphia suburb Willow Grove in 2017 when he was seriously injured by an improperly restrained concrete block. He sued the general contractor, Just Right Construction, and its employee, Martin Russell for damages in excess of $2.1 million for medical expenses, lost earnings and pain and suffering.
Zabielski alleged that he was working on building a retaining wall at a house when a concrete block that was being moved slipped out of the single nylon strap that secured it to the backhoe and fell, striking him on his right knee.
He claims that he suffered painful knee and back injuries and psychological damage as a result of the accident that will require ongoing treatment and leave him permanently disabled. His medical team projected that he would need a complete replacement of his right knee in the future, injections in his knee and back and counseling.
An expert witness in the case argued that the single nylon strap used to secure the concrete block as it was being raised was not sufficient and makes Zabielski's employer negligent, as a metal strap or chain should have been used on each end of the block to ensure it was stable.
The defense argued that the accident did not occur as Zabielski claims, stating that if a concrete block of that size had fallen on his knee the resulting injuries would have been much more serious or even fatal. They pointed to the fact that Zabielski had received an injection in his knee just one day prior to the incident as evidence that he had a preexisting condition.
Zabielski sought $1,409,237 to $1,652,662 in future medical costs, and $744,242 to $780,740 in future lost earning capacity, plus damages for past and future pain and suffering. The defense countered that the projected cost of future medical costs was grossly inflated, estimating that the recommended treatments would instead cost around $43,000. A witness for the defense also stated that Zabielski would be able to perform sedentary work in the future, rendering his estimate of lost earnings in the future inaccurate as well.
Zabielski was awarded $725,000 from his employer's insurance policy that would have paid up to one million dollars.