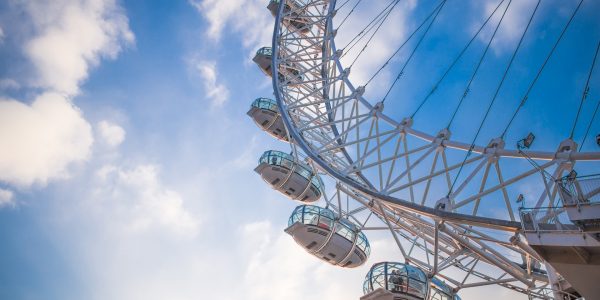 Construction Worker Who Had His Lower Leg Amputated After a Construction Injury at an Amusement Parks Wins a $2.75 Settlement
Construction worker Anthony Dos Santos was working at an amusement park in 2014, when he was injured after his foot was run over by a forklift. Santos was holding a rope that controlled the movement of a structural column suspended by the forklift. Suddenly the forklift stopped, which pulled the construction worker in front of the forklift wheel.
Santos went to the hospital and underwent a surgical procedure; however, examinations after the operation showed that his toes and foot were in a stage of progressive necrosis. The hospital amputated his right leg below the knee. He also had to undergo a surgical revision to his amputation in order to improve the fit for a prosthetic leg. He endured several infections following his hospital stand and had additional medical procedures performed.
Seeking compensation for his accident, injuries, and damages, Mr. Santos filed a lawsuit against several defendants. He sought financial recovery for lost wages, pain and suffering, medical bills. His lawsuit alleged that the accident and injured has caused him to symptoms of post-traumatic stress disorder (PTSD), depression, phantom limb pain, and chronic back pain. Attorneys for Anthony Dos Santos settled the lawsuit for $2.75 million.
The loss of a limb is a life-changing event. It impacts the way a person functions in the daily living. Necrosis that leads to an amputation is caused by the death of body tissue because not even blood is flowing to the tissue. An employee that suffers work-related injury that result in the loss of a limb may file a worker's compensation claim in Pennsylvania.
The worker's compensation insurance provide medical benefits for medical treatments and expenses. It also provides wage benefits to the injured employee while that out of work. In some cases, the wage benefits may be paid for the rest of the employee life. The wage compensation is based on the disability status of the injured employed. A treating physician may determine that the employee is one of four disability statues: 1) temporary total disability; 2) temporary partial disability; 3) permanent total disability; 4) permanent partial disability.
The loss of a limb is a permanent injury and disability. If it is a partial disability, it means that the employee can work but with the skill and ability as before the injury. A total disability means the employee is unable to work in any capacity. The employee's permanent disability weekly wage compensation is based which body part or function is lost and the percentage of disability he has.