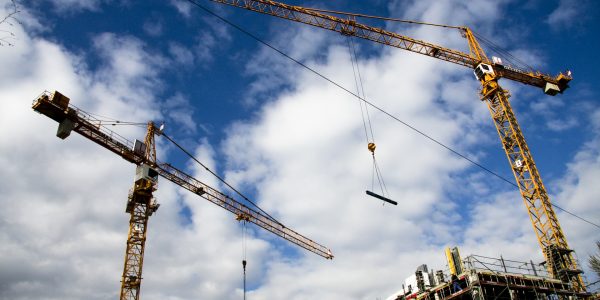 Truck Driver Paralyzed by Head Injury at Construction Site Settles Lawsuit for $17 Million
Paralysis occurs when a person suffer neve damage to the nerve cells around a body part and interferes with the communication back and forth between the body part and the brain. As a result, the person losses strength and control to move a muscle of group of muscles. Individuals may varying degrees and forms of paralysis that affects the face, hands, feet, leg, one or both sides of the body, or even from the neck downward.
In 2015, Brian Smith was hit on the head by a crane that collapsed at a Cape May, Pennsylvania construction site. The truck driver had 3,500 pounds of concreted blocks on his truck. The trolley boom lift attached to truck was unloading the blocks at a residential construction site. While unloading the shipment, the crane failed and broke into two pieces. Part of the crane struck him in the head and broke his neck. His became paralyzed from the accident. Smith has his spine fused and spent ten months in rehabilitation.
He filed a lawsuit against the manufacturer of the boom lift as well as the equipment dealer who sold it. The owner of the of the equipment company was also a defendant in the lawsuit. The case was settled for $17 million.
An employee injured while in his workplace or performing a work-related activity may file a lawsuit in civil court for his injuries if the were caused by the wrongful act of a third-party. Although worker's compensation is the exclusive remedy in Pennsylvania for an injury to an employee while he is in the course of his employment, the employee may seek compensation from at-fault third party outside of worker's compensation. In a civil action, the employee may recover noneconomic loss such as, pain and suffering and loss of enjoyment of life – in addition to the economic losses suffered (medical expense, future medical care, lost wages).