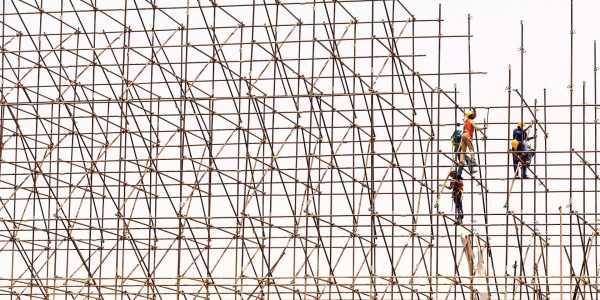 Four Workers Injured in 50-Foot Fall After Scaffolding Collapsed
Construction sites contain many hazards. The workers are consistently at risk of suffering injuries, illness, and even death. They must perform proper safety procedures, including wearing protective equipment and handling tools, materials, and chemicals with caution, and performing regular safety checks before, during, and after construction. However, accidents can still happen on constructions even with safety precautions have been taken.
On June 5, 2019, four construction workers employed by Ben-Mar Construction of Waterford Works, New Jersey fell 50 feet to the ground when a scaffolding they were standing on collapsed. The fall occurred while the workers were doing masonry work on a building that was under construction. All four people were seriously injured and taken to Capital Health Regional Center in Trenton, New Jersey where they were treated for their injuries.
Employees injured in a workplace or work-related accident may file a workers' compensation claim. Under New Jersey law, workers' compensation is the exclusive remedy for compensation for a work-related accident. Worker's compensation is a no-fault insurance employers must have to provide compensation to employees when they suffer a work-related accident and injury.
An accident is work-related if it arises out of and occurs in the course of the injured employee's employment. Employment begins when the employee arrives at the employer's employment and ends when the employee leaves the employer's employment. Sometimes a worker's place of work is not in one location. For construction workers, the workplace can be several different locations and construction site. However, the location and sites are where they perform their employment duties. Therefore, workers are in the course of their employment if they are directly engaged in performing the duties assigned or directed by their employers. The work-related accident arises out of an employment if the type of employment is a contributing factor to injury and risk of such injury and accident occurring is related to the employment. Once the injured employee can show that the accident arose out of and in the course of the employment, he has established that the accident is work-related under the New Jersey workers' compensation laws. The injured may file a workers' compensation claim with his employer to seek compensation for medical care and wage benefits.