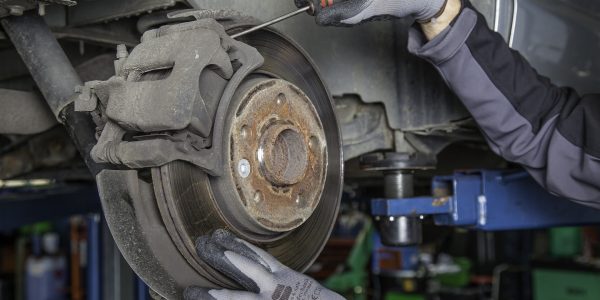 An Occupational Disease That Manifests Less Than 300 Weeks After a Worker's Last Exposure to its Cause is Subject to Workers' Compensation Law
Pennsylvania's Supreme Court recently heard an appeal concerning a former auto shop worker. His claim involved toxic benzene exposure. The claim had been barred under the state's workers' compensation law. What needed to be resolved is whether or not his disease could have begun earlier to trigger an exemption to the law.
The claimant, John Owens, had last worked for Ardmore Automotive (AA) in 2017 and was likely last exposed to benzene then, which was within the 300-week window when he needed to have filed a workers' compensation claim, rather than suing Ardmore Automotive for his injuries.
AA argued that a prior decision by the Supreme Court in 2013, Tooey v. AK Steel, decided that when an occupational disease reveals itself before 300 weeks after the last exposure to the cause, workers' compensation law is applicable, precluding other claims. At trial in a lower court, this precedent was ignored.
According to court filings, Mr. Owens, and expert witnesses stated, he was constantly exposed to products in the shop that contained benzene. This resulted in Mr. Owens developing myelodysplastic syndrome (MDS), in which bone marrow does not make enough healthy mature blood cells.
Owens's last day of work was in 2017, and the 300-week window where he could only make a workers' compensation claim began running on his final day of work. This window had not closed when the suit was filed against AA et al. Thus the plaintiff's exclusive remedy is with the Pennsylvania Workers' Compensation Act, because Mr. Owens's disability was the result of an occupational disease, and MDS manifested within 300-weeks after the last day he worked in a job that exposed him to the hazards of such a disease.
Civil lawsuits are not barred against an employer when disease with a long latency period does not manifest precisely within 300-weeks of the worker's last exposure to disease hazards. In the course of the plaintiff's three-decade employment, no precise date can determine when Mr. Owens was exposed to benzene at the defendant's business.
An accident or occupational illness is work-related if it arises out of and occurs in the course of the injured employee's employment. A work-related accident arises out of employment if the type of employment is a contributing factor to injury and the risk of such injury is related to the employment. 
Once the injured employee can show that the accident or occupational illness arose out of and in the course of the employment, it is established that the accident is work-related under the New Jersey workers' compensation laws.