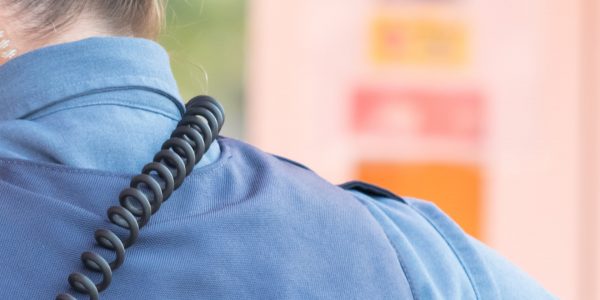 State Trooper Hit While Parked on the Side of New Jersey Highway
Earlier this month, a New Jersey State Trooper was injured in a car accident when another motorist crashed into the Trooper's parked vehicle. According to a recent news report, the collision occurred on County Road 655 in Frankford Township. Evidently, the Trooper had pulled over to the side of the road while responding to an unrelated traffic accident. As the Trooper was parked in his vehicle, a Chevy Equinox approached from behind, crashing into the rear of the Trooper's car.
As a result of the accident, the Trooper was taken by helicopter to a nearby hospital, where he was treated for serious but non-life-threatening injuries.
Recovering After a Workplace Motor Vehicle Accident
Car accidents are one of the leading causes of workplace accidents. According to the Centers for Disease Control and Prevention, in 2019, there were 1,270 people who were killed in work-related car accidents. This accounts for almost a quarter of all work-related fatalities. In addition, tens of thousands of other workers suffered serious injuries requiring they miss time from work.
Following a car accident, injured workers have two options to pursue compensation for their accident-related injuries. First, they can file for New Jersey workers' compensation benefits. The workers' compensation system allows injured workers to obtain limited compensation following any injury that relates to their work. Workers' compensation claims do not require an injured worker to prove that anyone else was responsible for the accident, meaning fault doesn't usually play a role. However, the downside to workers' compensation claims is that they only provide compensation for an injured worker's economic damages, such as medical benefits and income-replacement benefits. One other thing to note about workers' compensation claims is that they are generally an injured worker's sole remedy against their employer. This means that, in some cases where fault cannot be assigned elsewhere, a workers' comp claim may be an employee's only option.
The second option for those injured in a work-related car accident is filing a personal injury lawsuit. As noted above, injured workers usually cannot file a personal injury claim against their employer. This is part of the trade-off of the workers' comp system: injured workers do not need to worry about proving fault, but they cannot sue their employers through a personal injury lawsuit. However, those who are injured in a work-related car accident may be able to pursue a third-party personal injury claim against the other driver.
Personal injury cases, unlike workers' comp claims, are fault-based. Thus, to successfully bring a third-party injury lawsuit, an injured worker must prove that the other driver was negligent. To prove another motorist was negligent, a worker must show:
The other driver owed the worker a duty of care;
The other driver violated the duty of care they owed to the worker;
The other driver's actions were the cause of the worker's injuries; and
The worker suffered legally recognizable damages.
While bringing a personal injury claim is more difficult because it requires you to establish fault, the upside to these claims is that they open the door to a greater range of damages. For example, damages in a New Jersey car accident lawsuit include compensation for both economic and non-economic damages. Thus, in addition to payments for medical expenses and lost wages, personal injury claims enable accident victims to recover for their emotional distress, physical pain and suffering, and the other emotional and psychological effects the accident had on their lives.
Have You Been Injured in Workplace Car Accident?
If you were recently injured in a New Jersey car accident while at work, you may be entitled to compensation, either through a workers' compensation claim or a personal injury lawsuit. While these two types of claims share some similarities, they are also very different. Thus, it is imperative that you understand which claim is best for your particular situation. At the law firm of Petrillo & Goldberg Law, we represent injured workers in all types of workers' compensation and personal injury claims. We can advise you of your options and help you pursue the compensation you deserve. To learn more, and to schedule a free consultation, call 856-486-4343 today. You can also reach us through our online contact form.