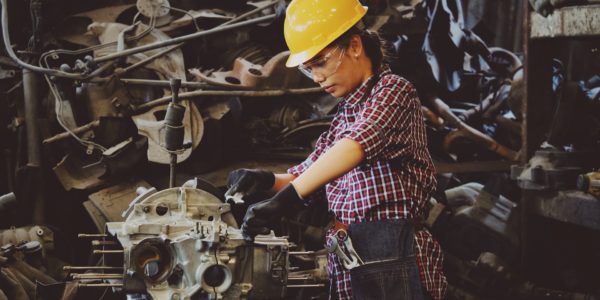 Steps to Take After a New Jersey Workplace Accident
Getting injured at work is something that few workers think about. However, workplace injuries are pretty standard. In fact, according to the most recent data from the Bureau of Labor Statistics, in 2020, approximately three percent of all employees suffered some workplace injury. Roughly seventy percent of these accidents resulted in a worker missing one or more days from work or required they transfer jobs or take on light-duty work.
A workers' compensation claim can provide injured workers with meaningful compensation, allowing them to take time off to heal. In addition, workers' compensation benefits cover an employee's medical expenses and lost wages while recovering. However, if you haven't been through the process before, it's normal to now know what to expect or how to prepare a successful claim. Below are some of the most important things to remember if you have been injured on the job.
Report the Accident to Your Employer
Reporting a workplace accident to your employer is critical, as you will not be able to proceed with a workers' compensation claim unless you've done so. Further, it is best to report the accident immediately; otherwise, your employer may be suspicious of any delay. Generally, it's best to provide written notice of an injury, as employers could deny that they received verbal notice.
Obtain Immediate Medical Care
Not getting the appropriate medical treatment is one of the most common mistakes injured workers make regarding their workers' compensation claims. When you file a claim, your employer or workers' comp insurance carrier will demand to review your medical records. If you did not get checked out by a doctor until well after the accident—or did not receive medical care at all—it will be taken as a sign that you did not think your injuries were severe.
Document the Details of the Accident
Even those with the best can forget important details for weeks or months. So, it is essential that you jot down as many details about the accident as possible. You will tell your story several times throughout a workers' compensation claim. It is essential that you provide a complete and consistent version of events.
Retain all Communication with Your Employer and Their Insurance Carrier
While most employers are honest throughout the workers' compensation process, that isn't something that you want to bank on. Employers may deny a conversation or claim that the details of an email were very different from what you remember. Having a record of all correspondence with your employer puts you in a position to refute any false claims made by your employer or their workers' compensation insurance company.
Follow-Up with Your Doctor's Orders
It is imperative that you follow whatever treatment recommendations your doctor provides. Your failure to do so may result in you becoming ineligible for benefits. This includes attending follow-up doctor's appointments, taking prescribed medication as directed, and attending any physical or occupational therapy appointments.
Don't Jump at the First Settlement
If your employer or insurance company offers a settlement, consider responding. While it's tempting to scoop up any offer of compensation, the fact that your employer is willing to settle the claim early on indicates that it may be worth more than your employer is offering.
Speak with an Experienced New Jersey Workers' Compensation Attorney
Filing for workers' compensation benefits can be complex, and employers often contest injured workers' claims. Having an experienced workers" comp lawyer on your side can make a difference in the outcome of your claim.
Schedule a Free Consultation with a New Jersey Workers' Compensation Lawyer Today
Contact the dedicated NJ workers' compensation lawyers at Petrillo & Goldberg Law if you were recently injured in a New Jersey workplace accident. At Petrillo & Goldberg Law, we represent injured workers in all types of workers' compensation and personal injury claims. We can advise you of your options and help you pursue the compensation you deserve. We have extensive experience helping countless clients efficiently obtain benefits for the injuries they suffered at work. To learn more and to schedule a free consultation, call 856-486-4343 today. You can also reach us through our online contact form.