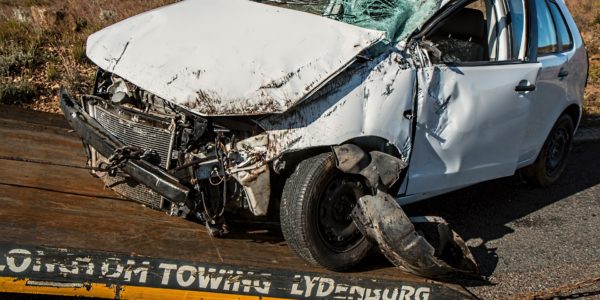 How Fault Plays into a New Jersey Workers' Compensation Claim
The New Jersey workers' compensation program is commonly referred to as a no-fault system because injured workers do not need to prove that someone else was responsible for their injuries to obtain benefits. However, fault can play a role in a workplace accident in a few ways.
What Happens if an Employer Is at Fault for an Employee's Injuries?
Most workers' compensation claims do not concern an employer's fault. In fact, at its most basic level, the workers' compensation system is primarily designed to avoid a worker pointing the finger at their employer and vice-versa. Thus, if an employer is at fault for a worker's injuries, it doesn't usually change anything about the worker's claim. The exception to this is if the employer intentionally causes harm to an employee. In these situations, an employee does not need to pursue a workers' compensation claim and can instead pursue a personal injury claim against their employer. This is important because personal injury claims allow workers to follow a more excellent range of benefits than they can obtain through a workers' comp claim. Most notably, individual injury cases permit workers to recover for their non-economic damages, including physical pain, suffering, and emotional distress.
What Happens if an Employee Is Responsible for Their Injuries?
Again, because the workers' compensation system is not fault-based, a worker who negligently causes their injuries is not prohibited from pursuing workers' compensation benefits. However, there are exceptions to this general rule. For example, if an employee is hurt on the job because they were intoxicated, they are ineligible for benefits. However, from an employer's perspective, this defense is hard to prove because employers need to show that the worker was intoxicated and that the worker's intoxication was the sole reason for their injuries.
However, it is common for employers to administer drug tests to employees who are hurt on the job. The employer will probably deny the worker's claim if the employee tests positive for alcohol or drugs. However, this overlooks the requirement that the employer proves the worker's injuries were the sole cause of their injuries. An experienced workers' compensation lawyer can help workers who tested positive for drugs or alcohol pursue a claim for benefits.
The other situation in which an employee's fault comes into play is if they were willfully negligent. Aside from drug or alcohol use, there are two ways an employee may be found to have acted with willful negligence:
An employee is injured due to their deliberate acts or omissions;
An employee is injured due to conduct that shows they were recklessly indifferent to safety.
However, again, these are formidable defenses for employers to prove. In most workplace injury cases, an employee's fault will not come into play.
What if a Third-Party Was Responsible for Workers' Injuries?
The final way fault can play into an injured worker's situation is if their injuries were caused by someone other than their employer. Technically, the worker can still file a workers' comp claim if someone other than an employer caused their injuries. However, they can also file a third-party personal injury claim against the at-fault party. A third-party injury claim can come up in a variety of ways, such as in any of the following situations:
Defective products; and
Dog bites and animal attacks.
Because personal injury cases provide additional damages for accident victims, those injured on the job must consult with an experienced workers' compensation lawyer to determine if they have a third-party injury lawsuit against someone other than their employer.
Were You Injured in a Workplace Accident?
Contact the dedicated NJ workers' compensation lawyers at Petrillo & Goldberg Law if you were recently injured in a New Jersey workplace accident. At Petrillo & Goldberg Law, we represent injured workers in all workers' compensation and personal injury claims. We can advise you of your options and help you pursue the compensation you deserve. We have extensive experience helping countless clients efficiently obtain benefits for the injuries they suffered at work. To learn more and to schedule a free consultation, call 856-486-4343 today. You can also reach us through our online contact form.