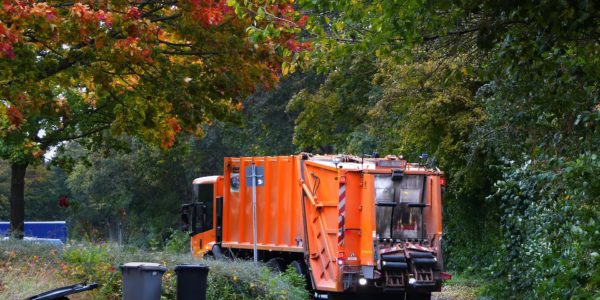 What Are a Family's Options Following a Fatal Workplace Accident?
Losing a loved one in a workplace accident is always a tough time for any family. However, thousands of families are confronted with this very reality every year. While nothing can bring back a loved one from a tragic accident, grieving families may be able to get help. Hiring an attorney can help ensure they do not suffer financial hardship on top of the emotional trauma they've already experienced.
For example, recently, the owner of a waste disposal company in Middlesex Borough was killed while doing maintenance work on one of the company's garbage trucks. According to a recent news report, the accident occurred in February of this year. Emergency dispatchers received a call from one of the company's employees, reporting that the company's owner was pinned underneath a garbage truck that he was working on. A hydraulic arm attached to the truck pinned the man against the ground, killing him. The accident is still under investigation by the Middlesex County Medical Examiner's Office and the United States Department of Labor Occupational Safety and Health Administration (OSHA).
Workers' Compensation Death Benefits
After a fatal workplace accident, grieving family members can pursue death benefits through a wrongful death claim. To successfully bring a workers' compensation claim following a fatal workplace accident, a family does not need to prove that anyone else was at fault for their loved one's death. Instead, they only need to show that the accident was related to their loved one's employment. For example, any fatal accident occurring at work can give rise to a workers' compensation claim, including the following:
Motor vehicle accidents;
Falls;
Heavy equipment accidents;
Workplace violence;
Accidents caused by dangerous products; and
Accidents involving dangerous conditions in the workplace.
Death benefits are payable to a worker's family in the event of a fatal workplace accident. The weekly benefits payments to surviving family members equal seventy percent of the deceased worker's weekly wage, not to exceed the maximum benefit amount established annually by the Commissioner of Labor. For 2022, the total death benefit amount is $1,065 per month. However, these benefits are divided between all surviving dependents after a judge holds a hearing on the extent of each party's dependency.
Can Families Sue a Loved One's Employer Following a Fatal Workplace Accident?
Generally, in terms of claims against an employer, families are limited to a workers' compensation claim following a fatal accident. However, if a loved one's death resulted from another party's negligence, their family may be able to pursue a third-party personal injury claim. A third-party claim is a type of personal injury lawsuit arising from a workplace injury caused by someone other than an employer. Because these cases are not filed against an employer, injured workers can bring a claim against the at-fault party.
To successfully bring a third-party personal injury claim, a family must be able to show that a non-employer:
Owed their loved one a duty of care;
Violated that duty of care owed to the individual; and
That the accident caused the death of their loved one.
Perhaps the most significant difference between a wrongful death case and a workers' compensation claim is that workers' compensation death benefits are minimal. In contrast, personal injury damages allow for a broader range of damages. Most notably, a personal injury lawsuit allows grieving families to recover non-economic damages related to their loss. Non-economic damages compensate families for the emotional and psychological impact of the accident on their lives. For example, in a New Jersey personal injury claim, families may recover amounts for the loss of companionship and guidance their loved one would have provided had they not died.
Did You Lose a Loved One in a Fatal Workplace Accident?
If you recently lost a loved one in a New Jersey workplace accident, you may be entitled to compensation for your loss, either through a workers' compensation claim or a third-party personal injury lawsuit. While these claims share some similarities, they are also very different. Thus, it is imperative that you understand which suit is best for your family's situation. At Petrillo & Goldberg Law, we represent injured workers in all workers' compensation and personal injury claims. We can advise you of your options and help you pursue the compensation you deserve. To learn more and to schedule a free consultation, call 856-486-4343 today. You can also reach us through our online contact form.