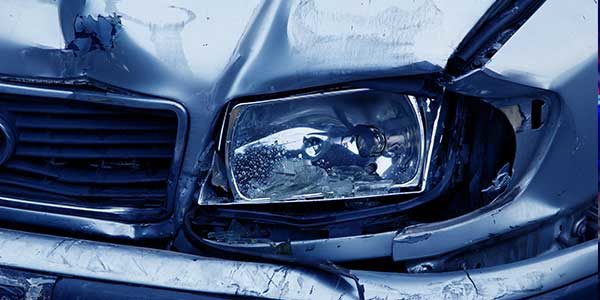 What Should I Do If I've Been Involved In An Automobile Accident?
What you do immediately following an automobile accident may significantly affect your chance of receiving compensation for injuries suffered in that accident.
After ensuring your own well-being, the most important things you can do involve memorializing the accident and the scene to the greatest extent possible. Even if the other party is clearly at fault, without evidence documenting what occurred, your recovery may be negatively impacted.

If you are involved in an automobile accident — regardless of who you believe is at fault — you need to protect yourself and your rights by taking the following steps:
Are You Injured? Check to see if you (or any passengers in your vehicle) are injured. If anyone is hurt, call 911; if you are unable, see if someone else can do it for you. If you are seriously injured do not try to move and wait for an ambulance, the police, or other emergency services.
Contact the Police. Whether you were involved in a minor or major accident call 911 so that the police come to the scene. Do not leave the scene and wait for the police to arrive. A police report serves to document what happened and who was involved. This is also your opportunity to give your side of the story and indicate any injuries you may have.
Move to a Safe Location. If the accident occurred in an unsafe location (e.g., intersection, highway, etc.) and you can move your vehicle to a safer one, you should. You do not want to deal with the immediate aftermath of an accident in the middle of a busy street or risk injury.
Do Not Admit Liability. Even if you believe you may be at fault, do not admit it to anyone, especially the other party involved or their insurance company. The facts of the accident may show that you were not, in fact, at fault or that the other party was more at fault than you. An admission could compromise your ability to recover damages even if you are not actually at fault.
Obtain Driver & Witness Information. Get the name of the other driver or party and all their pertinent information (e.g., address, telephone number, driver's license number, vehicle license plate number, and insurance information). Also, try to get contact information and names of anyone that may have witnessed the accident or been a passenger in the other vehicle(s). If the accident involved a commercial vehicle, obtain the driver's employer's name and contact information.
Document the Scene. When possible, take pictures of the scene. Specifically, your car, including any damage, the other vehicle(s) involved, the street, any scattered debris, skid marks, and anything else that may help document what occurred. If you are unable to do it or don't have a phone, ask someone at the scene to do it for you.
Seek Medical Attention. Even if you believe you are not injured or suffered only minor injuries, seek medical attention anyway. It is important to understand that the symptoms of some injuries may not appear for several days, so you need to be aware of any physical issues. Be sure to keep all records of medical treatment and doctor visits, including any co-pays or out-of-pocket expenses.
Contact an Experienced Lawyer. The best way to protect your rights and understand what you should or should not do or say after an accident is to speak with an experienced personal injury attorney. They can investigate your case, apprise you of your rights, advise you about the state laws and insurance issues involved, and begin to negotiate a settlement for compensation for your injuries or, if necessary, prepare your case for a trial.
The aim of these steps is to protect your rights and help ensure your maximum recovery.
We Are Experienced Accident Lawyers.
If you have been involved in an accident with a negligent, reckless, or intoxicated driver, contact the team at Petrillo & Goldberg Law without delay. We have offices conveniently located in Philadelphia and South Jersey and are available to discuss the details of your case and your rights.