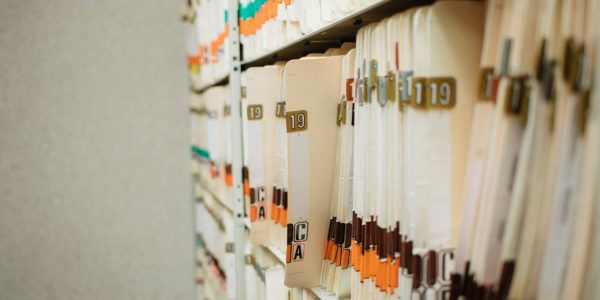 Medical Records in New Jersey Workers' Compensation Claims
Those who suffer injuries or develop an illness in the workplace may file a claim under New Jersey's Workers' Compensation laws. The law allows injured or sick workers, or their beneficiaries, to use benefits for medical treatment, income replacement, new job training, long-term disability benefits, and reasonable funeral expenses.
Securing these benefits requires the injured worker to establish that they have a qualifying workers' compensation claim. Typically, workers' compensation claims require a claimant to provide information about their health, including their diagnosis and any treatment they received following the precipitating event. The Health Insurance Portability and Accountability Act (HIPAA) generally prohibits the release of protected health data. However, there are certain HIPAA exceptions in the workers' comp context. An experienced New Jersey workers' compensation lawyer can help injured workers understand their rights and remedies.
HIPAA and Workers' Compensation Claims
HIPAA broadly prohibits the disclosure of protected health information; however, it does not apply to workers' compensation agencies, an employer, or their workers' compensation insurers. Further, employees can provide a medical records release, which permits their healthcare providers to disclose the employee's protected information.
Regardless of whether a release of information exists, healthcare providers should limit their disclosures to the minimum amount of information needed to meet the purpose of the release. An experienced Camden county workers' compensation claim attorney can help injured workers understand when their medical providers can release their protected health information.
Medical Evidence in New Jersey Workers' Comp Claim
Medical history is critical to the outcome of a New Jersey workers' compensation claim. Although it seems intrusive, injured workers may need to disclose their medical records to avoid compensation challenges. In some cases, a claimant's pre-existing illness can complicate a claim. Similarly, a health condition that emerged before the workplace injury can impact the claimant's benefits. As such, complete and accurate medical records are vital to the success of a workers' comp claim.
Employees should consult with an attorney to assist in answering questions about their medical history or prior injuries. An incomplete medical history can adversely affect the worker's claim.
Refuting Pre-Existing Claims in Workers' Comp Cases
Sometimes, an employer's insurer or administrative agency may use evidence of a pre-existing injury or illness to deny benefits. However, an experienced attorney can refute these claims by investigating prior injuries and presenting a compelling case for benefits.
An attorney can present evidence that the specific work injury or illness was a significant factor in bringing about the impairment at issue or the need for medical care. Further, in cases where the treating doctor is unsure about the cause of the injury, a lawyer can present evidence that the work-related or job injury "more likely than not" caused the worker's need for treatment. These cases are rarely straightforward, and an attorney is the best resource for obtaining prompt and appropriate compensation after a work injury.
Cost of Obtaining Medical Records for Workers' Comp Claims
Many workers' compensation claims are denied because of insufficient medical documents. An attorney can work with an injured worker's doctor to answer questions relevant to the lawsuit. Sometimes, the doctor will agree to answer the questions; however, they might charge a fee.
On September 22, 2022, Governor Murphy signed S 2253, which lowered the cost that hospitals and medical providers could charge for providing copies of medical records. Before the legislation, providers could charge $1 per page at a $125 cap plus a search fee. The new law caps the charge at $50. This may change how workers' compensation claims are handled. Given the recent passage, many providers may need to be aware of the change.
Speak with an Experienced New Jersey Workers' Compensation Lawyer Today
If you've been injured on the job, you may need help finding where to turn for help. At the same time, you may be in a difficult financial position due to medical bills and your continued inability to get back to work. At Petrillo & Goldberg Law, we are here to help. Our dedicated team of workers' compensation lawyers has more than 25 years of experience helping injured workers recover the compensation they need to get back on their feet and back to work. We recover compensation on behalf of our clients in 97% of the cases we handle, so you and your case are in good hands at every step of the process. To learn more and to schedule a free consultation with a New Jersey workers' comp attorney today, call 856-249-9288 or connect with us through our online contact form.