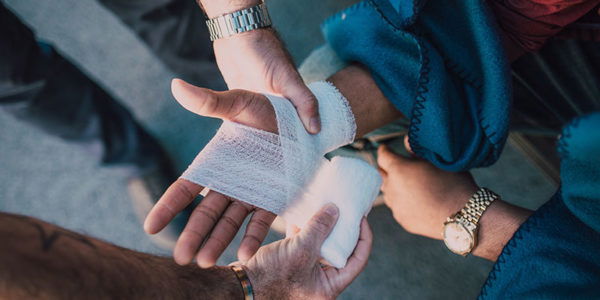 If I Am Injured At Work, Should I Report It To My Employer? If I Do, What Do I Do If My Employer Ignores My Injury?
New Jersey and Pennsylvania have a workers compensation system in place which is designed to provide benefits/compensation to employees who are injured on the job. However, to utilize the system if you are injured at work, certain procedures need to be followed and the failure to do so could negatively impact your ability to receive the medical care and compensation you may need.
If you are injured at your workplace, you should take the following steps:
Report the injury. If you are injured at work, you must immediately inform your supervisor or a designated person in your workplace about the injury, no matter how minor or inconsequential it may seem. Be sure to provide all relevant details concerning when, where, and how the injury occurred and if there were any witnesses. Additionally, you should request a copy of the report or paperwork completed by the employer.
Request medical attention. It is important to request medical attention as soon as possible or as soon as you realize you are injured. This serves two important functions: it will ensure that your injury is properly documented (by a medical professional) and it will make sure you receive the prompt medical care you need. Be advised that your employer and/or their insurance company have the right to tell you where to seek medical attention and from which doctor(s). If you are dissatisfied with the company's medical care, there are ways to see other doctors for treatment.
Contact a workers' compensation attorney. If your employer ignores your injury, does not take it seriously, refuses to provide you with workers' compensation benefits, or you are not satisfied with the medical treatment from the company's doctors, you should retain the services of a workers' compensation attorney. A qualified attorney can help you with the complicated workers' compensation process and ensure you get the benefits to which you are entitled.
File a workers' compensation claim. You may be eligible for workers' compensation partial total or total disability benefits. However, to obtain such benefits, a claim must be filed with your employer or its insurance company. Your attorney can do this on your behalf. These funds are available beyond any lost wage or medical workers' compensation benefits.
Some employers ignore or discount the importance of employees' injuries and/or workers' compensation claims. They are not allowed to simply ignore you. If your employer ignores your injury or refuses to provide you with workers' compensation benefits, you may need to take formal legal action. A workers' compensation attorney can, as noted, help you file a workers' compensation claim. They can also appeal a denied claim. Additionally, the attorney can represent you in any legal proceedings related to your injury and can help you get the compensation you deserve for your injury.
If you have been injured at work, contact the team at Petrillo & Goldberg Law without delay. We can help guide you through the workers compensation process. We have offices conveniently located in Philadelphia and South Jersey and are available to discuss the details of your case and your rights.