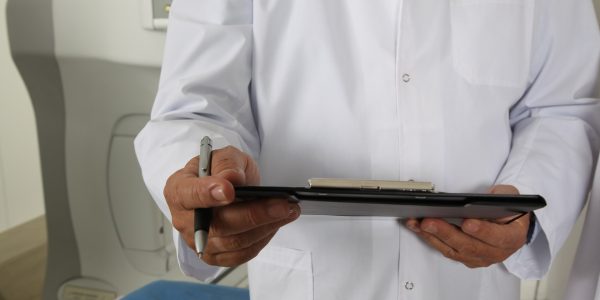 If I Am Injured At Work, Do I Have To Use The Company's Doctors?
In New Jersey and Pennsylvania, if you are injured at work, you have the right to seek medical treatment for your injuries. However, the specific requirements for medical treatment vary between the two states.
As an initial matter, whenever you are involved in a workplace accident or injured at your place of employment, it is critical to immediately notify your employer and/or supervisor of the incident so that it is properly documented. Second, and this is where things can get difficult, you should request medical treatment.
New Jersey.
In New Jersey, injured workers are generally required to receive medical treatment from any healthcare provider designated by the employer and/or authorized by their insurance carrier. Usually, these providers are in the company's networks. While these doctors are supposed to give "independent" examinations and evaluations, it is important to remember that they were chosen by the employer (or their insurance carrier).
Since the employer gets to pick the treating doctor, the insurance company's adjuster is required to approve any tests or treatments that the doctor prescribes (i.e., medication, tests, procedures, etc.). If the insurance carrier does not approve what is prescribed by the treating doctor, your attorney can file a motion with the court to require the carrier to give approval.
If you are dissatisfied with the care you receive from the company's doctor – because you are not healing, have not healed enough, or you believe they have prematurely authorized your return to work — you may be able to seek treatment from another healthcare provider. Your attorney can help you protect your rights by, among other things, requesting an exam by another physician.
Pennsylvania.
In Pennsylvania you do, under specific circumstances, have the right to pick your treating physician. However, provided certain requirements are met by your employer, you do have to see a company-chosen physician. As stated by the Pennsylvania Department of Labor & Industry Bureau of Workers' Compensation,
You are free to choose your own health care provider to treat your work injury unless the employer accepts your claim and has posted in your workplace a list of six or more physicians or health care providers. You are required to visit a provider on the list for initial treatment. You are to continue treatment with that provider or another on the list for a period of 90 days following the first visit. You may see any provider on the list; your employer may not require or direct you to any specific provider on the list.

If during the 90-day period you visit a provider(s) not on the list, your employer or your employer's insurance carrier may refuse to pay for such treatment. After the 90 days, and in situations where your employer has no posted list or an improper list, you may seek treatment with any physician or other health care provider you select. You must notify your employer of the provider you have selected. During treatment, the employer or the employer's insurance carrier is entitled to receive monthly reports from your physician or provider.
Pennsylvania Department of Labor & Industry Bureau of Workers' Compensation, https://www.dli.pa.gov/Individuals/Workers-Compensation/publications/Documents/libc-100.pdf
It is important to understand that once you begin receiving workers' compensation benefits, the employer and/or its insurance company can request that you see one of "their" doctors for an examination. The employer can go to court to force you to go to this examination if you refuse. Ultimately, if you fail to go to the examination, your benefits may be suspended.
In either state, if you seek medical treatment from a provider outside of the workers' compensation system, your employer or its insurance carrier may not be required to pay for your medical expenses.
Retain an Experienced Workers' Compensation Attorney.
If you have been injured at work, contact the team at Petrillo & Goldberg Law without delay. We can help guide you through the workers' compensation process. We have offices conveniently located in Philadelphia and South Jersey and are available to discuss the details of your case and your rights.